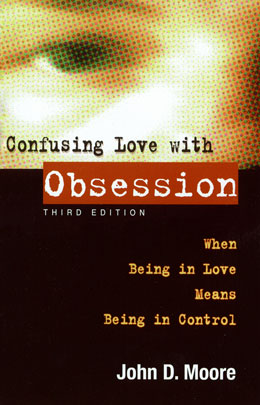 eBook Confusing Love With Obsession Third Edition
When Being in Love Means Being in Control
204 PP.
Item:
EB2630
Author:
John D. Moore Ph.D.
Show Less >>
Buy your Kindle eBook from Amazon
Buy your kobo eBook
Buy your Barnes and Noble eBooks
Buy your iBook at iTunes
Confusing Love with Obsession
is a must-read for anyone involved in a dangerously obsessive relationship. Fueled by an overwhelming fear of abandonment, people involved in obsessive relationships will go to extreme lengths to control their partner. Here, John D. Moore draws from excruciating real-life stories and personal experience to reveal the inner workings of obsessive relationships. More important,
Confusing Love with Obsession
helps readers develop a new self-awareness and healthy relationship--free from preoccupation with an object of obsession.
Item:
EB2630
ISBN-13:
9781592859641
Publisher:
Hazelden
Published Year:
2006
Available Formats & Editions
Format
Language
Price
Online Price
Paperback
English
$14.95
$13.45
Add to Cart

People who bought this also bought