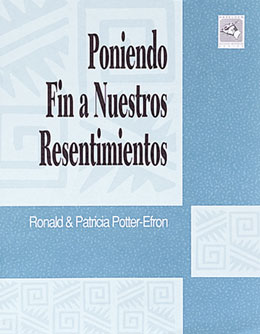 Spanish Ending Our Resentments Workbook
A Hazelden Recovery Issues Workbook
Spanish translation, 24 pp.
Item:
5743
Author:
Ronald Potter-Efron
Author:
Patricia Potter-Efron
Price:
$3.95 Each
Online Price:
$3.55 Each
Show Less >>
Resentments -- old grudges, bitter memories, simmering anger -- can be triggers to a relapse. This workbook provides exercises to help identify and defuse resentments. Includes 10 suggestions to end resentments and action plans for working through barriers.
Item:
5743
ISBN-13:
9781592857401
Publisher:
Hazelden
Published Year:
1992
Available Formats & Editions
Format
Language
Price
Online Price
Pamphlet
English
$6.95
$6.95
Add to Cart

People who bought this also bought