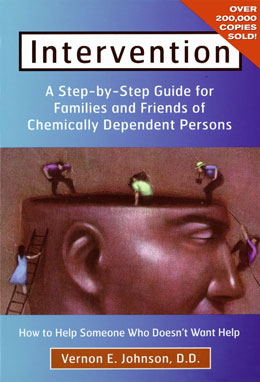 Intervention
How to Help Someone Who Doesn't Want Help
Softcover, 132 pp.
Item:
8043
Author:
Vernon E. Johnson
Price:
$14.95 Each
Online Price:
$13.45 Each
Show Less >>
Johnson Institute
Helping those who don't want help.
In
Intervention: How To Help Someone Who Doesn't Want Help,
Dr. Vernon Johnson describes the process that has successfully motivated thousands of chemically dependent people to accept help. In simple terms, this book shows how chemical dependency affects those around the addicted person, and teaches concerned people how to help and how to do it right. Also available as an E-book – available to purchase from your favorite e-book retailer.
Item:
8043
ISBN-13:
9780935908312
Publisher:
Hazelden / Johnson Institute
Published Year:
1986
Related Items
Available Formats & Editions
Format
Language
Price
Online Price
eBook
English

People who bought this also bought