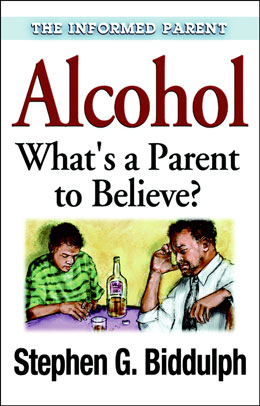 Alcohol Whats a Parent to Believe
Softcover, 244 pp.
Item:
2156
Author:
Stephen G. Biddulph
Price:
$12.95 Each
Online Price:
$11.65 Each
Show Less >>
For more products found within this products category click here.
As a parent, if you're not sure what you believe about alcohol use, how will you handle the subject with your child? Maybe you experimented with drinking as a teen, or you use alcohol regularly as an adult. Maybe you never tried alcohol, or you have strong feelings against its use. Maybe you're wondering whether teen drinking is a rite of passage, or you're simply confused over conflicting information about alcohol use, abuse, and addiction. The best way for you to help your teen make healthy choices is to be informed. This much-needed book about America's most accessible and socially sanctioned psychoactive drug helps parents sort through the latest facts, the known risks, and the divergent perspectives on alcohol use. The basic message? For teens, drinking alcohol equals risk. Your basic message? That's up to you.
Item:
2156
ISBN-13:
9781592850402
Publisher:
Hazelden
Published Year:
2003
Related Items

People who bought this also bought