Twelve Step Facilitation Handbook, 2nd Edition, with CE Test
A Therapeutic Approach to Treatment and Recovery
Softcover, 224 pp., CE test worth 15 hours
Item:
3602
Author:
Joseph Nowinski, PhD
Author:
Stuart Baker
Show Less >>
Read the Scope and Sequence document.
Read through chapter 1.
Research proves that belonging to a Twelve Step Fellowship group increases the chances of long-term recovery from addictions and is helpful with treating mental health disorders. As proven through Project MATCH research, Twelve Step Facilitation (TSF), together with involvement in a Twelve Step group, helps individuals succeed as they move from treatment into recovery. TSF is listed on SAMHSA's National Registry of Evidence-based Programs and Practices (NREPP). Twelve Step Facilitation is ideal for those working in community-based, corrections, private practice, and mental health settings.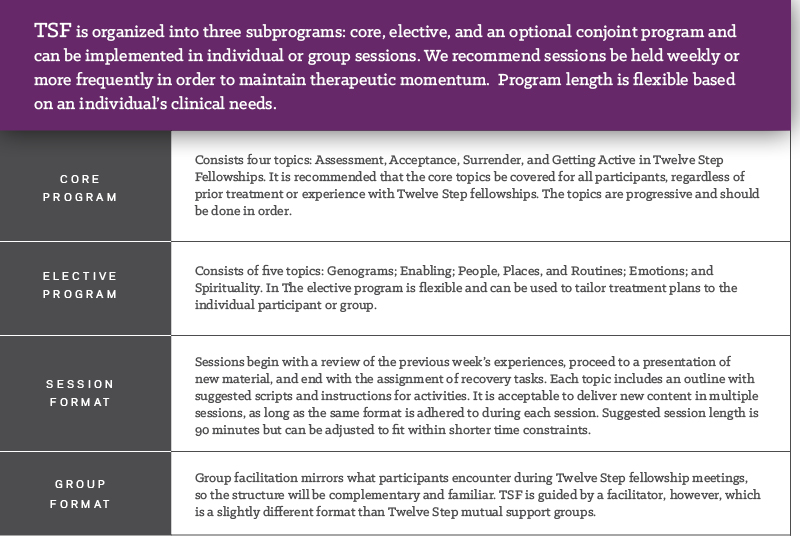 Collection includes:
Get extra facilitator guides
Click here for more information on the Twelve Step Facilitation programs and Program Implementation Training.
Item:
3602
ISBN-13:
9781616496678
Publisher:
Hazelden
Published Year:
2017

People who bought this also bought