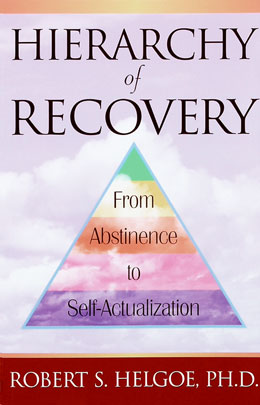 Hierarchy of Recovery Book Facilitators Guide with CEH Test Collection
From Abstinence to Self-Actualization
Book, Facilitators Guide and CE test = 8 CE hours
Item:
0175
Show Less >>
Earn CE hours!
This NAADAC-approved book includes a posttest worth eight CE hours upon successful completion.* According to psychologist Abraham Maslow, clients progress through a hierarchy of needs that begins with physiological needs and ends with self-actualization. According to author Robert Helgoe, the process of recovery follows the same hierarchy. Clients enter recovery because they need to survive. When they maintain recovery because they wish to thrive, they have taken an important step toward self-actualization.
Hierarchy of Recovery
explores these principles in an engaging discussion. Tools such as personal inventories and checklists help you pinpoint where your clients are within the hierarchy. By knowing this, you know how to help them achieve the next level. In this age of accountability, measuring progress scientifically instead of subjectively is essential for treatment providers. This innovative measuring tool makes it possible. Softcover. *Hazelden is an approved continuing education provider by NAADAC (program #97069), CAADAC (program #OS-04-651-1012), and IAODAPCA (program #8737).
Item:
0175
ISBN-13:
9781616492106
Publisher:
Hazelden
Published Year:
2005
Related Items

Items Included

People who bought this also bought