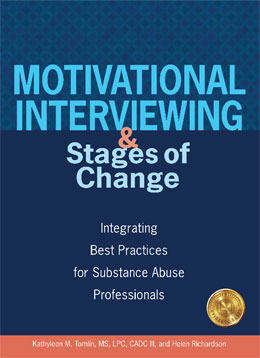 Motivational Interviewing and Stages of Change without CE Hours Test
Integrating Best Practices for Substance Abuse Professionals
Softcover, 240 pp.
Item:
7393
Author:
Kathyleen M. Tomlin, M.S., L.P.C., C.A.D.C. III
Author:
Helen Richardson
Show Less >>
How do you get a client to move from precontemplation to contemplation? Motivational interviewing is a client-centered counseling style that elicits behavior change by helping clients explore and resolve ambivalence regarding their substance abuse. The ideas and exercises in
Motivational Interviewing and Stages of Change
help you integrate both models into your daily practice. This clinician-tested book is a practical and effective resource for individual and group sessions, adolescents, families, culturally diverse clients, and dually diagnosed clients.
*Does not contain a CEH test.
Item:
7393
ISBN-13:
9781592855384
Publisher:
Hazelden
Published Year:
2004
Related Items

People who bought this also bought