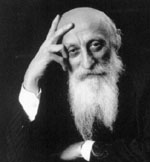 Dr. Abraham J. Twerski is the Founder and Medical Director Emeritus of Gateway Rehabilitation Center, a not-for-profit drug and alcohol treatment system in western Pennsylvania, cited nationally as one of the 12 best drug and alcohol treatment centers by Forces magazine and as one of the top 100 rehab centers in the guide to treatment, The 100 Best Treatment Centers for Alcoholism and Drug Abuse.
Dr. Twerski, an ordained rabbi, held a pulpit until 1959 when he graduated from Marquette University Medical School and went on to complete his psychiatric residency at the University of Pittsburgh Western Psychiatric Institute. For 20 years, he served as Clinical Director of the Department of Psychiatry at St. Francis Hospital, Pittsburgh, and currently is an Associate Professor of Psychiatry at the University of Pittsburgh School of Medicine.
Twerski is recognized as an international authority in the chemical dependency field. He began the first Pennsylvania program for nurses with alcohol or drug problems, "Nurses Off Chemicals," served on the Governor's Council on Drug and Alcohol Abuse, and was Chairman of the Pennsylvania Medical Society Committee on the Impaired Physician. He appears frequently as a radio and television guest.
A frequent lecturer on a broad range of topics, including stress, self-esteem, spirituality as well as chemical dependency, Twerski has also written 29 books to date including: Substance Abusing High Achievers; Life's Too Short; I'd Like to Call For Help, But I Don't Know the Number; Do Unto Others; and collaborative effort with Peanuts comic strip creator, Charles Schulz, When Do The Good Things Start?; Waking Up Just in Time; I Didn't Ask to be in This Family; and the soon to be released That's Not a Fault...It's a Character Trait.