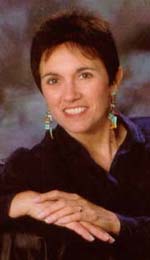 Claudia A. Black, M.S.W., Ph.D., is a renowned lecturer, author and trainer internationally recognized for both her pioneering and contemporary work with family systems and addictive disorders. Dr. Black's work encompasses the interest of both the professional and lay audiences; she originated a successful model of change in the 1970's that, today, is used in treatment programs worldwide. She designs and presents workshops and seminars, authors books and interactive journals, produces educational videos and consults to various healthcare programs in the United States and abroad. She is currently the Clinical Consultant of Addictive Disorders for The Meadows and a Senior Fellow for the Meadows Institute in Wickenburg, Arizona.
Dr. Black is the recipient of a number of national awards including the Marty Mann Award, the 1991 SECAD Award, and the NCA's Educator of the Year. She is also the past Chairperson of the National Association for Children of Alcoholics, presently serving on their Advisory Board and, in celebration of Al-Anon's 50th anniversary, spoke on Capitol Hill to members of Congress, constituents and representatives of various addiction and treatment organization.
Black's books generate wide appeal. She is the author of It Will Never Happen To Me (more than two million copies sold and now in its 2nd updated edition,) Changing Course, My Dad Loves Me, My Dad Has A Disease, Repeat After Me II, It's Never Too Late To Have A Happy Childhood, The Anger Guide, Relapse Toolkit and A Hole in the Sidewalk. Claudia has produced eighteen videos including The History of Addiction and The Legacy of Addiction and a number of CDs including A Time for Healing from Abandonment and Shame and Putting the Past Behind.
Author Home Page: http://www.claudiablack.com
Author Email: cblack@nwlink.com