Treatment OnDemand with Living in Balance 1-10 Clinicians
Living in Balance
One Year Electronic Subscription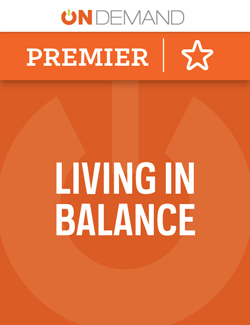 Treatment OnDemand with Living in Balance 1-10 Clinicians

This single item can not be purchased online. Please call Hazelden Publishing at 800-328-9000 or 651-213-4200 (outside USA) to talk with one of our sales representatives.
Living in Balance
is a flexible,
research-based
curriculum that meets
Diagnostic and Statistical Manual of Mental Disorders
, 5th edition (
DSM-5
) classifications and draws from cognitive-behavioral, experiential, and Twelve Step approaches to help clients achieve lifelong recovery. Sessions are customizable so you can design lessons that meet your clients' specific needs. The complete curriculum has 47 sessions that are broken up into three components:
Core Program: The first 12 sessions included in the Core Program help clients learn about addiction and address life issues that are central to achieving successful recovery
Recovery Management: Customize your treatment program with an additional 25 sessions covering the Twelve Steps, wellness, money, chronic pain, and much more
Co-occurring Disorders: Address both mental health and substance use disorders and learn the phases of dual recovery with these 10 supplemental sessions on co-occurring disorders
The subscription includes:
2,128 pages of material
152 minutes of video
All facilitator guides, client sessions, reproducible materials, and videos from the program
Two bonus video programs: Drugs of Abuse and Discover the Twelve Steps
Access to our digital recovery library with over 100 recovery-related facts sheets on addiction, Twelve Step recovery, relapse prevention, mental and physical health, and more
Additional client education resources, including videos and fact sheets
Free, automatic content updates
Pricing:
1-10 clinicians: $1,799 per year
11-25 clinicians: $2,399 per year
25+ clinicians: $95.96 per clinician
Questions? Call 800-328-9000 to talk with your
sales representative.

This comprehensive, flexible treatment program provides professionals with unlimited, easy access to facilitator guides, session materials, and videos for leading clients out of addiction and into recovery.

Item: SE0025
Publisher: Hazelden
Category: Professional
No Other Formats or Editions Found