TREATMENT, HABILITATION, AND RECOVERY SUPPORT FOR COMMUNITY CORRECTIONS SETTINGS
Help incarcerated or recently incarcerated individuals, parolees, and probationers reclaim their future with leading programs for achieving sobriety and maintaining a healthy, crime-free lifestyle.
TREATMENT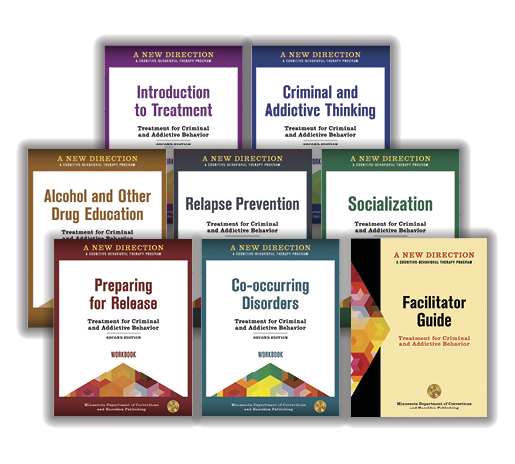 A New Direction
Treat addiction and criminal thinking in justice-involved men with A New Direction--a flexible cognitive-behavioral therapy program. Created in partnership with the Minnesota Department of Corrections and updated in 2019, this best-selling evidence-based curriculum is backed by years of research and proven to reduce recidivism.
Learn More
RECOVERY SUPPORT
My Ongoing Recovery Experience (MORE®)
Support individuals in the critical months after treatment and move them toward effective self-management with MORE. The Hazelden Betty Ford Foundation's award-winning, evidence-based recovery management model is easy to implement, ideal for a variety of settings, and backed by years of research.
Learn More
HABILITATION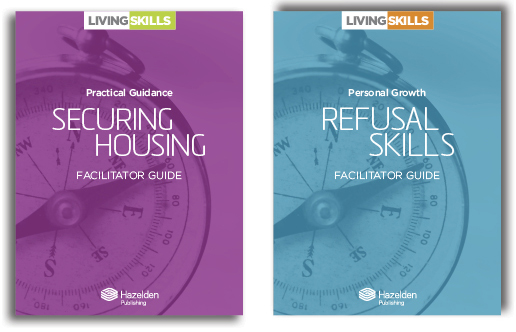 Living Skills
Equip justice-involved individuals with the skills they need to live fulfilling, crime-free lives. This modular program provides basic education and practical application of 12 essential life skills, including making decisions, parenting, managing money, and seeking employment. These internal and external skills help clients become a positive member of the community and live a healthy life.
Learn More