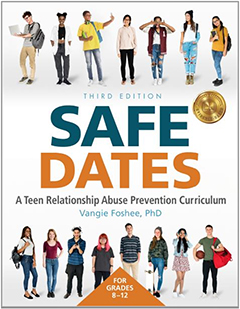 Stop Teen Dating Violence Before It Starts
Two-Day Virtual Training
All trainings are held 10 a.m.-4:30 p.m. Central
2023
December 6-7

2024
May 14-15
2024
December 4-5
Print Materials and Training Bundle: $895 per person. Free shipping with purchase of both training and program. Taxes and fees still apply, free shipping in continental U.S. only.
Call 1-800-328-9000 to register.
Attendees will earn 8 clock hours toward continuing education credits.
Can't make these training dates? Custom training options are also available.
---
If you had to guess, how many young adults in your community truly feel safe in their relationships? Of those that say they feel safe, how many do you think can't recognize the difference between caring, supportive relationships and controlling, manipulative abusive ones?
The prevalence of teen dating violence in your community may surprise you. In the U.S.:
About 1 in 12 high school students experienced physical dating violence (CDC)
1 in 12 also say they've experienced sexual dating violence (CDC)
26.6% of LGBTQ students and 14.1% of heterosexual students have been electronically bullied ( Youth Risk Behavior Surveillance System)
The most effective way to protect young people from all forms of dating violence is through prevention and education. Designed expressly for young people ages 12 and above, the third edition of Safe Dates: A Teen Relationship Abuse Prevention Curriculum is an evidence-based program that equips young people with the skills needed to create and foster positive relationships.
I've purchased Safe Dates. Why do we need specific training?
Shifting community norms begins with in-depth awareness and education. During our Safe Dates training, Morgan Jones, prevention specialist, will walk you through the curriculum, ensuring you're prepared to administer this program with the expertise and insight needed to inspire safe dating for teens in your community.
Training Objectives
Understand the risks and impacts of physical, sexual and emotional violence
Build confidence in equipping teens of all diversities to create caring, supportive and healthy relationships via positive communication, anger management and conflict resolution
Practice the skill building and experiential learning necessary to expertly facilitate the program in any community-based setting
Recognize how to successfully administer the Safe Dates program with fidelity
I haven't purchased Safe Dates. What is it?
Safe Dates equips young people with the tools they need to recognize the difference between healthy and unhealthy relationships. Highly engaging and interactive, this program reflects the issues today's teens face.
The third edition of
Safe Dates
has been expanded to include:
Updated statistics and facts
Information on dating abuse through technology
All handouts and parent resources on USB flash drive
Families for Safe Dates program to get families talking about healthy dating relationships and dating abuse
Call 1-800-328-9000 to register.
Safe Dates has been designated a Model Program by the Substance Abuse and Mental Health Services Administration (SAMHSA). It also meets core curriculum standards for health education and supports social emotional learning (SEL).
Thank you for your interest in the Safe Dates program training. Even more, thank you for your commitment to helping young people in your community. To learn more about the training and customization options, please fill out the form and a Hazelden Betty Ford representative will contact you shortly.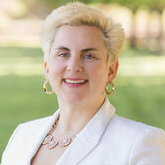 About the Trainer
Morgan Jones, Prevention Specialist
Morgan Jones, prevention specialist, holds a bachelors from Towson University, and is currently enrolled in the Master's of Art in Addiction Counseling program at the Hazelden Betty Ford Graduate School of Addiction Studies. Jones joined Hazelden Betty Ford's Prevention Solutions team in 2018. She has facilitated global substance misuse prevention education, providing educational support for students, faculty and parents.
Questions, ADA requests or grievances can be emailed to MTripp@HazeldenBettyFord.org