Recognize and address substance use disorder in youth with evidence-based intervention and treatment solutions.
Teen Intervene Collection, 3rd Edition
Screening, Brief Intervention, and Referral to Treatment for Substance Use (SBIRT)
By Ken C. Winters, Ph.D.
Teen Intervene provides an easily administered, low-cost SBIRT program that helps teens self-identify a substance use disorder, provides a brief plan for intervention, and guides the referral to treatment.
As a comprehensive, evidence-based program, Teen Intervene, can be administered in a variety of settings, making it an effective tool for school counselors and health professionals, social workers, psychologists, youth treatment service providers and juvenile justice professionals.
Order Today &nbsp&nbsp&nbsp&nbsp&nbsp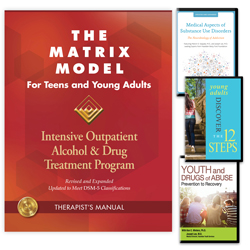 The Matrix Model for Teens and Young Adults
Intensive Outpatient Alcohol and Drug Treatment Program
By Matrix Institute
The Matrix Model for Teens and Young Adults is a proven Intensive Outpatient Program (IOP) for people ages 13 to 25. It uses cognitive-behavioral therapy (CBT), and motivational interviewing (MI) to teach patients to analyze events and change thoughts, behaviors, and lifestyle related to alcohol and other drug use.
The evidence-based program includes four core clinical areas: individual family therapy, early recovery, relapse prevention, and family education. Participation in a Twelve Step program is encouraged throughout the curriculum. It also emphasizes the importance of social support, urine analysis, and breath testing.
Order Today&nbsp&nbsp&nbsp&nbsp&nbsp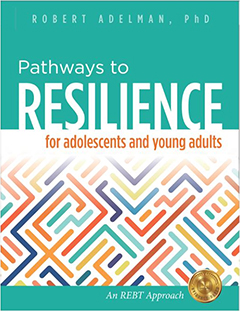 Pathways to Resilience for Adolescents and Young Adults
An REBT Approach
By Robert Adelman, PhD
Pathways to Resilience for Adolescents and Young Adults helps young clients cultivate healthier thoughts and responses.
Based on his 2007 curriculum,Reducing Anger in Adolescents: An REBT Approach, Dr. Adelman's new program is expanded to more effectively build resilience and guide an evidence-based intervention for young people.
The new program uses Rational Emotive Behavior Therapy (REBT) to addresses a wider variety of self-defeating behaviors and emotions. It can be used to help any young person struggling with self-defeating thoughts—whether or not they're in treatment for substance use disorder.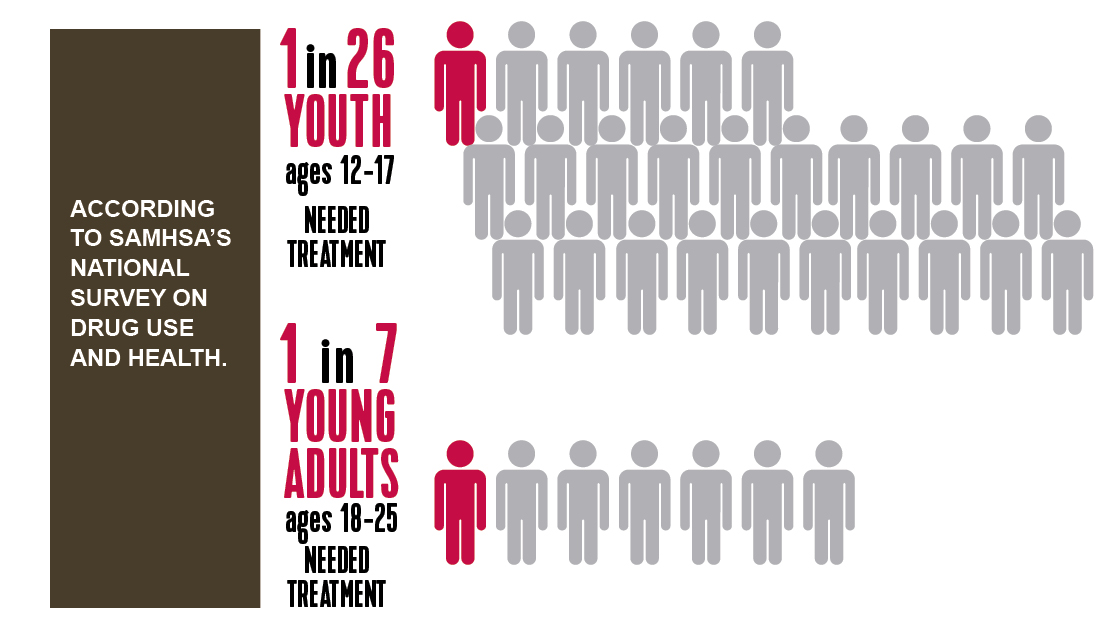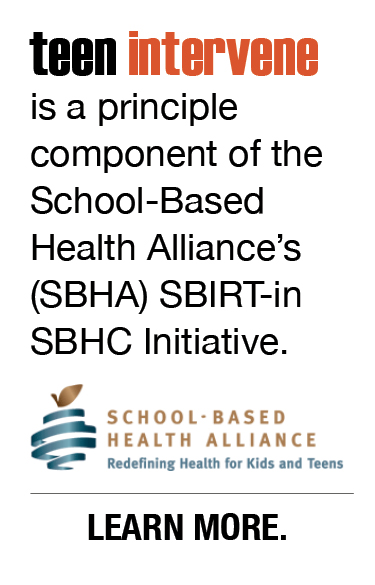 ¹ "Key Substance Use and Mental Health Indicators in the United States: Results from the 2018 National Survey on Drug Use and Health." SAMHSA. 2019.
The Hazelden Betty Ford Foundation is a force of healing and hope for individuals, families and communities affected by addiction to alcohol and other drugs. As the nation's leading nonprofit provider of comprehensive inpatient and outpatient treatment for adults and youth, the Foundation has 17 locations nationwide and collaborates with an expansive network throughout health care. With a legacy that began in 1949 and includes the 1982 founding of the Betty Ford Center, the Foundation today also encompasses a graduate school of addiction studies, a publishing division, an addiction research center, recovery advocacy and thought leadership, professional and medical education programs, school-based prevention resources and a specialized program for children who grow up in families with addiction.