The perfect getaway
By Richard Choate, manager of Recovery Support at Hazelden in Center City, Minn.
Many of us look for the "perfect getaway" to escape from the world and recharge our batteries. It's an enticing idea and many do manage a cruise or trip to a favorite vacation spot with regularity. However, with the alcoholic and addict, the idea of a perfect getaway may invite a different opportunity entirely. The reason for this is clearly stated in the Big Book.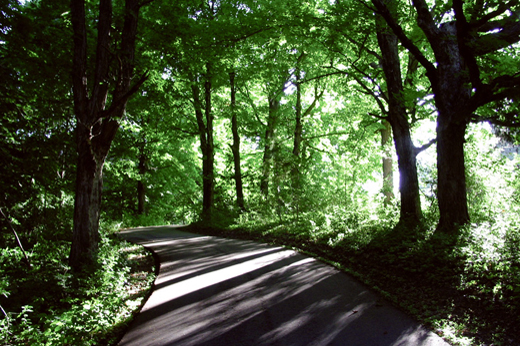 "Therefore, the main problem of the alcoholic centers in his mind…"
—Alcoholics Anonymous, pg. 23

In other words, everywhere we go, there we are — and that's the problem.
Often, what the alcoholic and addict needs help getting away from is our own thoughts and feelings that slowly erode the sense of emotional sobriety. A trip to a sunny, tropical beach or a verdant, quiet forest may do the trick for some but, for others, spending time with other recovering people in a safe and secure environment is what's needed.
For those of us in recovery, our normal world is full of people who may not fully understand our problem or, for that matter, our solution. Imagine if some poor soul were to ask us a simple question, such as "How are you?" and we answered, "Well, I'm feeling fearful -- a little less-than today." He or she wouldn't know how to respond.
What we need is a place where we won't be misunderstood and where we have time to share our thoughts and feelings with those whose experiences match ours. It's the brilliance of our recovery program; helping others helps us. When we move away from ourselves in order to help others we find our "perfect getaway."
When getting away from it all translates into getting centered or getting balanced, then the solution may be simpler and more readily available than one thinks. Every week, there are a wide variety of weekend retreats and workshops of which to take advantage. These cover a wide variety of issues and topics, but truthfully, nothing replaces the full week or even two-week retreat.
Letting go of old ideas and embracing newer ones involves removing ourselves from the Ordinary World and entering the Special World, like the reluctant hero of myth. The Special World of a week-long retreat may be the best way to re-experience the surrender of early recovery and reenergize one's spiritual condition.
The Special World of a retreat may not only be the perfect getaway for an individual, but couples may find their relationship revitalized, also. Let's face it, when each partner is going to his or her own meetings, working on his or her own recovery, there may not be much time for each other in today's busy world. Finding each other again, in a workshop, in the context of recovery, creates the possibility for closeness. Just removing the relationship from the constant distraction of outside influences such as cell phones, television and computers allows the work on the inside to begin. Therefore, "getting away from it all" is getting away from all the things that distract us from our number one priority - the maintenance of our spiritual condition.