Contact Us
Call us any day, any time
800-257-7810
651-213-4200

P.O. Box 11
15251 Pleasant Valley Rd.
Center City, MN 55012-0011
Helpful websites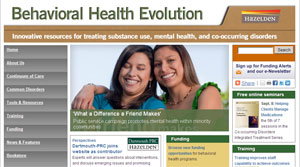 Raising awareness, saving lives
Prevention of substance abuse, violence, bullying, and suicide
Preventing the start of negative behaviors in youth is an important foundation of every healthy family and community. Hazelden is the leading provider of evidence-based prevention curriculum to K-12 educators and other social-services organizations nationwide.

Look to Hazelden for prevention resources on:
Alcohol and other drug abuse (substance abuse)
Bullying and other violent behavior
Suicide
---
Tailored prevention education and awareness
Whether you are a parent, teacher, or other professional, Hazelden curriculum and materials can help you reach and influence the people you support. Special materials are available to inspire:
Positive peer leadership and influence
Teens and youth
Adults
Parents and children
---
Educate yourself
Resources such as articles, research, books, videos, and more on the topic of preventing substance abuse, violence, bullying, and suicide are available to help you better understand the signs and risks of these behaviors so you are better able to guide your child, student, or client.
Hazelden has a number of websites which provide resources and information on the following topics:
---
Support for professionals
Implementing prevention education can be a sensitive or unfamiliar topic for many. Hazelden's product implementation training sessions help you understand the materials, and find the most effective and consistent ways to present them to students, parents, and the community.