"… most of us still have times when life will be stressful and challenge our endurance skills. But in recovery, we're learning to live, to enjoy our life, and handle situations as they come."
-- The Language of Letting Go
---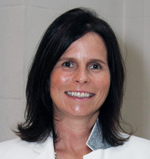 Using the AA Slogans to Deal with Holiday Stress

"…even with seventeen years of practice under my belt, the holidays can still be stressful if I'm not careful."



---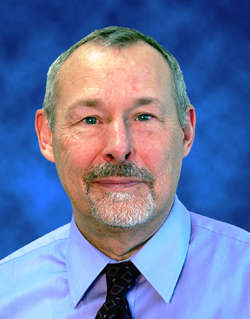 Deck the Halls with Expectations

My recovery has taught me that I contribute to my stress with expectations.



---
Celebrating Love is Key to Family's Resilience



For families working together through addiction and recovery, rebuilding new family rituals around healing begins with love and self-care.



---
Holiday 'stress-saver' shopping rewards charities



Eliminate some shopping stresses by supporting your favorite organization while doing online holiday shopping, Amazon donates 0.5% of the price of your eligible AmazonSmile purchases to the charitable organization of your choice.

---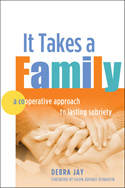 The Missing Element
Fifty to 90 percent of alcoholics and addicts relapse in the first year after treatment. Learn about the missing element that keeps many from finding long-term sobriety.

---
Community Events
West Los Angeles Ribbon Cutting and Open House, CA, Jan 28
Hazelden Graduate School of Addiction Studies Open House, MN, Feb 21
View entire community calendar
Alumni Events
Portland Recovery Speaker Series, OR, Jan 6
Tiebout Alumni Reunion, MN, Mar 19-22
View entire alumni calendar
Professional Events
Treatment Approaches for Clients with Sexual Concerns, CA, Jan 16
Kid's Power: Healing for Children from Families Hurt by Addiction to Alcohol and Drugs, FL, Jan 14
Through a Child's Eyes: Understanding Addiction and Recovery, FL, Jan 15
View entire professional calendar
Ongoing Professional Training
Renewal Center Retreats
Spiritual Tune-Up, Dec 26-28 NEW
Beyond New Year's Resolutions, Dec 31-Jan 1
Yoga and Hand Drumming as Catalysts for Recovery, Jan 2-4 NEW
Preventing Relapse, Jan 9-11
The Spaces between the Steps, Jan 16-18 NEW
Find Your Way to Self-Forgiveness, Jan 23-25
Learn about the Renewal Center
View entire retreat calendar