"Today, I will strive for clarity and directness in my relationships. If I now have some relationships that are murky and ill defined, and if I have given them adequate time to form, I will begin to take action to define that relationship."
-- The Language of Letting Go
---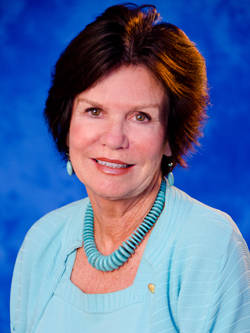 Boundaries: Drawing Lines in the Sand

In order to have effective relationships, family members need to establish firm and healthy boundaries.



---
Using the Twelve Traditions At Home

If we have ever tried to govern our spouse, or even our teenagers, we quickly find out how much trouble that can be when we encounter the inevitable rebellion and sabotage.



---
I'm taking my life and setting it free



A powerful poem written by a young man about his relationship with addiction.



---
Conflict can be Messy—and Helpful

If you're like almost everyone else with a partner, you have a mental and emotional image of who that person is - and that image is not 100 percent accurate. When your partner acts in a way that doesn't match your mental image, it can drive you crazy and lead to conflict. However, conflict and friction can be used to help you and your partner grow as individuals and as a couple.

---
Community Events
Alcohol Awareness Hour Speaker Series, Feb 21, CA
Recovery 2.0: Move Beyond Addiction, Feb 6-12, Online
The Origin of the Big Book, Feb 28, FL
Portland Recovery Speaker Series, Mar 3, OR
Women's Health Conference, Mar 19 and 26, MN
Recovery Cup and Tennis Tournament, Jun 22, MN
View entire community calendar
Alumni Events
Third Friday Supper Club, Feb 20, OR
Second Sunday-Chronic Relapse, Mar 8, MN
Tiebout Alumni Reunion, Mar 19-22, MN
View entire alumni calendar
Renewal Center Retreats
Recovery for Nurses, Feb 20-21
A Meditation Journey into an Open Heart, Feb 27-Mar 1 NEW
Grief and Recovery, Mar 6-8
Willing to Grow, Mar 13-15 NEW
Healing from Within for Adult Children of Alcoholics, Mar 27-29
Learn about the Renewal Center
View entire retreat calendar