Returning to school after treatment
By Eric Rossen, PhD, NCSP, Director, Professional Development and Standards;
Mary Beth Klotz, PhD, NCSP, Director, Educational Practice; and
Katherine Cowan, Director, Communications, National Association of School Psychologists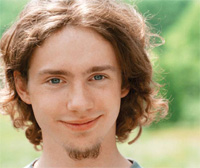 Transitions in any adolescent's life can lead to stress and anxiety. Returning to school after a stay in an addiction rehabilitation treatment facility is a major transition for youth that can lead to even greater adjustment difficulties. These particular adolescents will face significant differences in their environment, academic and behavioral demands, social challenges of being a new or returning student, and the potential for stress and anxiety triggering substance use. Suggestions for parents and community providers working to help students make a smooth transition back to school are offered in this tip sheet.
Plan far in advance. Get a sense for when treatment will discontinue and begin working with the school to prepare for the transition. In some districts, students need to re-enroll after extended absences. The student may need to be assigned a locker, have a schedule developed, or request records from other buildings. Planning in advance helps ensure that the school is ready on day 1.
Contact the school-employed mental health staff. Working with mental health staff, such as school psychologists, school counselors, school social workers, and school nurses can offer support to both students and families and ensure that the student's needs are known and can be met upon arrival. They can help coordinate transitions, facilitate communication among community providers, and be an ally during an otherwise stressful time.
Request a meeting. Parents, and even staff from the treatment facility if possible, should request to meet with school staff, including school administrators, school-employed mental health staff, assigned teachers, and the student. The meeting should focus on transition plans, helpful accommodations and supports, identifying potential triggers, and getting to know one another in person. If the student is going to a new school, try to arrange a walk through for them. Knowing ahead of time what to expect can help ease the stress and anxiety of that first week back.
Identify positive social experiences and protective factors. Helping the adolescent engage positively with peers and staff through various school activities can help reinforce recovery. If they are returning to their old school, this will include helping them avoid the circumstances that triggered substance abuse previously. Share with school staff the goals, skills and interests identified during treatment as key to supporting recovery. They can help link these to specific opportunities in school (e.g., sports-teams, clubs, or after-school programs), as well identify an adult mentor who can encourage the student's continued engagement and growth.
Time the student's return carefully. While not always something that can be controlled, be mindful of the timing of return. Try to avoid starting school the week before or week of state testing, or mid-terms, when schedules and normal routines will be interrupted.
Know the laws that govern education in public schools. Getting familiar with the basics of education laws such as FERPA (Family Education Rights to Privacy Act), IDEA (Individuals with Disabilities Education Act), and Section 504 of the Rehabilitation Act of 1973 will assist in planning for and providing any needed services during the transition and beyond. Different laws and diagnostic criteria are utilized outside of schools – and knowing how that translates in public schools will help parents and community providers to advocate effectively for the student.
Help organize and prepare all needed educational and medical records and documents. In some instances, a student's record is withheld purposefully, or delayed in getting into the student's educational file. Lack of appropriate documentation can lead to inappropriate scheduling, course selection, and services. Arranging to have these records available at the time the student is enrolled (or re-enrolled) in school will allow for a smoother transition process.
Make yourself available. As a parent or clinician, making yourself available to the school is paramount to a smooth transition. Share your contact information and offer to be a resource should any concerns arise. Even the gesture can create a sense of partnership. Parents will need to give permission for school personnel to communicate with the clinician to address needs as they arise. Be sure the adolescent is aware of and comfortable with communication as well.
Develop an emergency plan. In collaboration with the school administration, school mental health staff, parents, treatment coordinators, and the adolescent, consider preparing contingency plans for emergency situations that may arise. Preparedness will be a key for success.
Be patient. Maintain high expectations, but exercise patience, flexibility, acceptance, and understanding during the transition. Help set reasonable, achievable goals that set the student up for success, and revisit these goals regularly.
---
The National Association of School Psychologists represents 25,000 school psychologists throughout the United States and abroad. School psychologists work with educators, families, and community providers to create safe, supportive schools, promote students' academic success, and support their healthy behavior and development. NASP empowers school psychologists and works with allied professionals, child/youth advocates, and policymakers to advance effective practices that enable all students to thrive in school, at home, and in life. www.nasponline.org
Recovery Matters, January 2014