Those who Mind Don't Matter and Those who Matter Don't Mind
By James Barry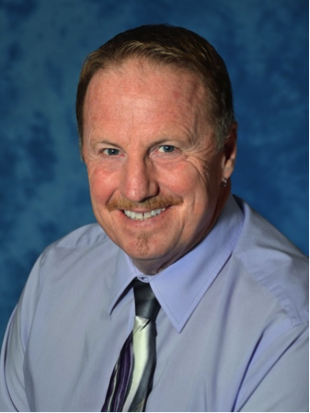 In June of 1969, some 46 years ago, patrons and supporters of the Stonewall Inn in New York City resisted the police harassment that had become all too common for members of the lesbian, gay, bisexual, transgender and questioning (LGBTQ) community. Out of this resistance, the LGBTQ rights movement in America was born. During LGBTQ Pride Month, we commemorate the events of June 1969 and commit to achieving equal justice under law for LGBTQ Americans.
As National Pride month is upon us, much has changed since 1969. The world has seen the leader of the free world speak in favor of LGBTQ marriage, we have witnessed several states adopt same-sex marriage, and the Federal government has recognized same-sex benefits.
As a gay man who came out in the early '70s, there are few words to describe the joy - even the pride - of inclusion. Some days I feel I need to rise to the courage of the people who stood at Stonewall. I think of all of those who have gone before, willing to challenge injustice and blatant prejudice; their personal sacrifices, bravery and the gains they made, one step at a time. We can step in where others stepped and step forward in our resolve to educate others.
As I write this, my eyes are tearing and I swell with emotion. I am indebted and proud to continue stepping forward at an even and confident pace. I am grateful for the continuity of self that I feel and exude in my life, and I am proud to be a human being. A human being who is loving, mindful, creative, wondrous, alive and a gay man. As Gore Vidal said, "The important thing is not the object of love, but the emotion itself." I remember in this Pride month, and I hope others will remember, too, that "there is one life for each of us: our own." (Euripides)
In this Pride month, we can all be proud to be who we are and supportive of those around us, embracing our similarities and differences and being proud to be human.
In conclusion, I want to share one last compelling quote, perhaps my favorite received gift of wisdom, "Be who you are and say what you feel, because those who mind don't matter and those who matter don't mind." (Dr. Seuss)
Note: In the mid-to-late 1980s, LGB, started replacing the term gay when used in reference to the LGBT community. 'T' was added later to include transgender, and in 1996, 'Q' was included to recognize those who were questioning.
---
James Barry, Counselor/LGBTQ Specialist, has been instrumental in designing a range of innovative treatment curriculum at the Betty Ford Center and currently works in a clinical role within outpatient services at the Center, leading the ongoing development of LGBTQ-integrative programming there.