Contact Your Sales Representative

---

800-328-9000
001+651-213-4200

A New Direction, our seven-module treatment program for justice-involved men, is no longer available for distribution.
Welcome to our Reseller Resource Center, the central hub for everything you need to stock and resell Hazelden's top programs. This page is regularly updated with our new, revised, and updated releases, so check back periodically to ensure your inventory stays current.
New Products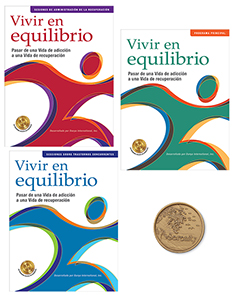 Living in Balance: Now available in Spanish!
Lead Spanish-speaking clients out of addiction and into a life of recovery with the new Spanish translation of Living in Balance. This flexible curriculum educates and motivates clients in treatment to make behavioral changes that support long-term recovery.
Evidence-based and research validated, Living in Balance draws from cognitive, behavioral, and experiential treatment approaches with a strong emphasis on relapse prevention. It is ideal for adults in a variety of settings, including inpatient, outpatient, community corrections, continuing care programs as well as group and individual sessions.