Saturday, December 20, 2014
Somewhere along the line of development we discover what we really are, and then we make our real decision for which we are responsible. Make that decision primarily for yourself because you can never really live anyone else's life, not even your own child's. The influence you exert is through your own life and what you become yourself.
—Eleanor Roosevelt

Taking full responsibility for who we are, choosing friends, making plans for personal achievement, consciously deciding day by day where we want to go with our lives, ushers in adventure such as we've never known. For many of us, months and years were wasted while we passively hid from life in alcohol, drugs, food, and other people. But we are breathing new life today.

Recovery offers us, daily, the opportunity to participate in the adventure of life. It offers us the opportunity to share our talents, our special gifts with those with whom we share moments of time.

We are becoming, every moment of time. As are our friends. Discovering who and what we really are, alone and with one another within our experiences is worthy of celebration.

I will congratulate others and myself today.
From Each Day a New Beginning: Daily Meditations for Women by Karen Casey © 1982, 1991 by Hazelden Foundation. All rights reserved. Published 1982. Second edition 1991. No portion of this publication may be reproduced in any manner without the written permission of the publisher
Each Day a New Beginning is available for purchase in our online bookstore.

Make Each Day a New Beginning my default Thought for the Day Category.
Register for our free motivational emails
SIGN UP for our Today's Gift email service. They're our daily gift to you.
Hazelden Mobile App Wins White House Award
Recovery Support App
We have an app for that — Our daily meditation books are available as apps for your smart phone. Learn more.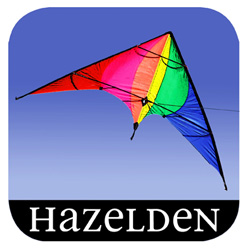 Inspirations from Hazelden is a free collection of daily messages to inspire you on your journey of recovery. Get it now.
Get recovery support anywhere, anytime with the Mobile MORE Field Guide to Life iPhone app.
Daily inspiration • Sober Challenges • Progress Tracker • Community Support • Meeting Finder • Relapse Prevention