Tuesday, September 23, 2014
Who will I be today? The "Cosmopolitan" woman, the little girl, the scholar, the mother? Who will I be to answer the needs of others, and yet answer the needs of me?
—Deidra Sarault

We wear many hats. One aspect of our maturity is our ability to balance our roles. It's often quite difficult to do so; however, the program offers us many tools for balancing our lives.

Fulfilling some of the needs of significant others in our lives brings us joy. Our own needs must be given priority, though. We cannot give away what we don't have, and we have nothing unless we give sincere attention and love to ourselves.

In years gone by, we may have taken too little care of others, or we overdid it. In either case, we probably neglected ourselves. Most of us starved ourselves spiritually, many of us emotionally, a few physically. We were all too often "all-or-nothing" women.

Today we're aware of our choices. We've been making a number of good ones lately: We're abstinent. We're living the Steps. And we're choosing how to spend our time, and what to do with our lives. But no choice will turn out very well if we haven't taken care of ourselves.

I will center on myself. I will nurture the maturing woman within and then reach out.
From Each Day a New Beginning: Daily Meditations for Women by Karen Casey © 1982, 1991 by Hazelden Foundation. All rights reserved. Published 1982. Second edition 1991. No portion of this publication may be reproduced in any manner without the written permission of the publisher
Each Day a New Beginning is available for purchase in our online bookstore.

Make Each Day a New Beginning my default Thought for the Day Category.
Register for our free motivational emails
SIGN UP for our Today's Gift email service. They're our daily gift to you.
The Gifts of Imperfection, Rated #1 by The New York Times
Recovery Support App
We have an app for that — Our daily meditation books are available as apps for your smart phone. Learn more.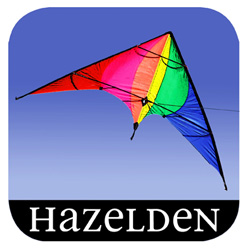 Inspirations from Hazelden is a free collection of daily messages to inspire you on your journey of recovery. Get it now.
Get recovery support anywhere, anytime with the Mobile MORE Field Guide to Life iPhone app.
Daily inspiration • Sober Challenges • Progress Tracker • Community Support • Meeting Finder • Relapse Prevention