Wednesday, May 27, 2015
As the wheel of the decades turns, so do a person's needs, desires, and tasks. Each of us does, in effect, strike a series of "deals" or compromises between the wants and longings of the inner self, and an outer environment that offers certain possibilities and sets certain limitations.
—Maggie Scarf

What life has measured out may not be what we had dreamed of. Life's lessons may not be those we'd have chosen to learn. Wisdom dictates that the joy of life is proportional to the ease with which we accept those possibilities for growth that have grown out of our inner desires.

Our desires are like an outline for a written assignment, a research project. They help us to see where we want to go at any one time, but as we move the direction may need to change. The natural flow of "the assignment" will help to refine it.

We may not have tried to "realize" many of our desires in the past. But the time has come. One of the joys of recovery is that we understand our desires are closely related to our spiritual program and our recovery. And we know we are not alone. We need to attend to the inner desires that beckon to us. They are calling us to move forward.

Today, I can take the first few steps.
From Each Day a New Beginning: Daily Meditations for Women by Karen Casey © 1982, 1991 by Hazelden Foundation. All rights reserved. Published 1982. Second edition 1991. No portion of this publication may be reproduced in any manner without the written permission of the publisher
Each Day a New Beginning is available for purchase in our online bookstore.

Make Each Day a New Beginning my default Thought for the Day Category.
THOUGHT FOR THE DAY READINGS ARE MOVING!
Check them out on our new website at
www.hazeldenbettyford.org
And then bookmark the site so you won't miss a day!
Recovery Support App
We have an app for that — Our daily meditation books are available as apps for your smart phone. Learn more.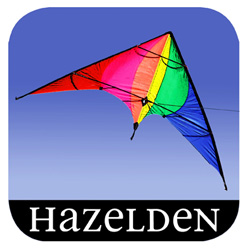 Inspirations from Hazelden is a free collection of daily messages to inspire you on your journey of recovery. Get it now.
Get recovery support anywhere, anytime with the Mobile MORE Field Guide to Life iPhone app.
Daily inspiration • Sober Challenges • Progress Tracker • Community Support • Meeting Finder • Relapse Prevention