Wednesday, November 26, 2014
We are all held in place by the pressure of the crowd around us. We must all lean upon others. Let us see that we lean gracefully and freely and acknowledge their support.
—Margaret Collier Graham

We did not come into this world alone. And our voyage through this life is in concert with many others: some who directly aid us, while others seem to hinder our paths. We don't have full knowledge, however. We can't determine the many ways we are being helped to take the right steps, even by those who block our way for the moment.

Likewise, our presence is helping to pave the way for both the friends and the strangers we will encounter today, at work, on the street, at the meeting perhaps. We have all been charged, in this life, with a similar responsibility--to help one another fulfill our destinies. Our impatience with one another, our wavering love and acceptance of each other, at times our disavowal of our brothers and sisters comes because we fail to understand the necessary part we each play in the drama of one another's life.

In my personal drama, I am sharing the stage with everyone else I encounter today. I need a supporting cast. And I need applause. I will give it freely today.
From Each Day a New Beginning: Daily Meditations for Women by Karen Casey © 1982, 1991 by Hazelden Foundation. All rights reserved. Published 1982. Second edition 1991. No portion of this publication may be reproduced in any manner without the written permission of the publisher
Each Day a New Beginning is available for purchase in our online bookstore.

Make Each Day a New Beginning my default Thought for the Day Category.
Register for our free motivational emails
SIGN UP for our Today's Gift email service. They're our daily gift to you.
Hazelden Mobile App Wins White House Award
Recovery Support App
We have an app for that — Our daily meditation books are available as apps for your smart phone. Learn more.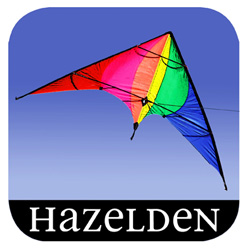 Inspirations from Hazelden is a free collection of daily messages to inspire you on your journey of recovery. Get it now.
Get recovery support anywhere, anytime with the Mobile MORE Field Guide to Life iPhone app.
Daily inspiration • Sober Challenges • Progress Tracker • Community Support • Meeting Finder • Relapse Prevention