Tuesday, September 2, 2014
If I had to describe something as divine it would be what happens between people when they really get it together. There is a kind of spark that makes it all worthwhile. When you feel that spark, you get a good feeling deep in your gut.
—June L. Tapp

How lucky we are, that we can experience that divine spark with one another, and with all recovering women. The program offers us the chance, every moment of our lives from this day forward, to experience divinity. All we are asked to do is be there, for one another, to share fully who we are. Vulnerability gets easier as we learn that we can trust each other, that we can share pain, that it's okay to pull and prod and follow, first you and then me and then her.

What a thrill it is to leave our competition behind! The program bonds us together, and the bond will strengthen each of us, but it can elude us, too. It often does when we forget to be there, in one another's presence, when the opportunity comes.

I need these sparks to nurture my growth, singly and collectively. I will be part of a divine experience today.
From Each Day a New Beginning: Daily Meditations for Women by Karen Casey © 1982, 1991 by Hazelden Foundation. All rights reserved. Published 1982. Second edition 1991. No portion of this publication may be reproduced in any manner without the written permission of the publisher
Each Day a New Beginning is available for purchase in our online bookstore.

Make Each Day a New Beginning my default Thought for the Day Category.
Register for our free motivational emails
SIGN UP for our Today's Gift email service. They're our daily gift to you.
The Gifts of Imperfection, Rated #1 by The New York Times
Recovery Support App
We have an app for that — Our daily meditation books are available as apps for your smart phone. Learn more.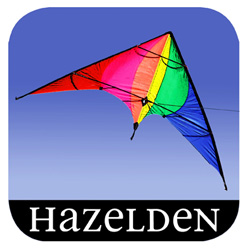 Inspirations from Hazelden is a free collection of daily messages to inspire you on your journey of recovery. Get it now.
Get recovery support anywhere, anytime with the Mobile MORE Field Guide to Life iPhone app.
Daily inspiration • Sober Challenges • Progress Tracker • Community Support • Meeting Finder • Relapse Prevention