Saturday, July 4, 2015
One doesn't recognize in one's life the really important moments-not until it's too late.
—Agatha Christie

Every moment is special and offers us an opportunity-to let an experience change us in an important way, to invite another person into our life, to nurture the growing, changing woman within. Life's events move so rapidly we seldom relish the moments individually, but each day teems with tiny gifts divinely designed for our well-being. The woman smiled at in the grocery store yesterday or the man acknowledged on the bus last week felt special. And we were softened, too, by our expression.

We change, and we change our world when we acknowledge one another's presence in it. The wonderful reality is that we are in another's world because of the special qualities we each have and are able to share with one another.

For many of us, in times past, no moment felt important. The days were simply long and painful. But now, we can relish even the past pain for what it taught us. We know now that we can look to this day before us with expectation. We can be conscious of every moment, thankful for every experience and every person we encounter.

In this inner game of life, I share the court, and I will have my turn to serve. To really live, I must participate fully.
From Each Day a New Beginning: Daily Meditations for Women by Karen Casey © 1982, 1991 by Hazelden Foundation. All rights reserved. Published 1982. Second edition 1991. No portion of this publication may be reproduced in any manner without the written permission of the publisher
Each Day a New Beginning is available for purchase in our online bookstore.

Make Each Day a New Beginning my default Thought for the Day Category.
THOUGHT FOR THE DAY READINGS ARE MOVING!
Check them out on our new website at
www.hazeldenbettyford.org
And then bookmark the site so you won't miss a day!
Recovery Support App
We have an app for that — Our daily meditation books are available as apps for your smart phone. Learn more.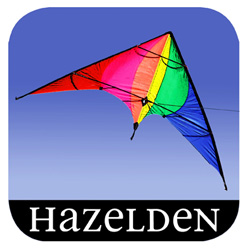 Inspirations from Hazelden is a free collection of daily messages to inspire you on your journey of recovery. Get it now.
Get recovery support anywhere, anytime with the Mobile MORE Field Guide to Life iPhone app.
Daily inspiration • Sober Challenges • Progress Tracker • Community Support • Meeting Finder • Relapse Prevention