Saturday, November 22, 2014
All of the fantasies in your life will never match those I once tried to attain. Now older, it's more important reaching the more realistic goals, and having them come true.
—Deidra Sarault

Simply knowing that we are important creatures of the universe offers too little security for most of us. We do have a role to play; our talents are special and unique to each of us. Using them in a well-planned manner will benefit us emotionally and spiritually. Others will profit from our talents as well.

Fantasies have their place in our lives, too. They often tempt us to even greater heights. We can't always collar our fantasies, but we can take the necessary steps to realize the goals that our fantasies have birthed.

Recovery is freeing us to achieve those goals we'd only dreamed of or perhaps feared tackling in the past. The defects that we hid behind before are, with patience, giving way to positive behavior. We can accomplish our heart's pure desires. We need not let the fear of failure trap us again as it did so many of us for so long.

I will set my sights high and trust the program to coach my progress. My goals are attainable. It only takes one small step at a time.
From Each Day a New Beginning: Daily Meditations for Women by Karen Casey © 1982, 1991 by Hazelden Foundation. All rights reserved. Published 1982. Second edition 1991. No portion of this publication may be reproduced in any manner without the written permission of the publisher
Each Day a New Beginning is available for purchase in our online bookstore.

Make Each Day a New Beginning my default Thought for the Day Category.
Register for our free motivational emails
SIGN UP for our Today's Gift email service. They're our daily gift to you.
Hazelden Mobile App Wins White House Award
Recovery Support App
We have an app for that — Our daily meditation books are available as apps for your smart phone. Learn more.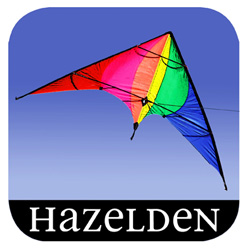 Inspirations from Hazelden is a free collection of daily messages to inspire you on your journey of recovery. Get it now.
Get recovery support anywhere, anytime with the Mobile MORE Field Guide to Life iPhone app.
Daily inspiration • Sober Challenges • Progress Tracker • Community Support • Meeting Finder • Relapse Prevention