Monday, April 21, 2014
To look backward for a while is to refresh the eye, to restore it, and to render it the more fit for its prime function of looking forward.
—Margaret Fairless Barber

When we contemplate last month, last year, the period of time just before we came into this Twelve Step program, we can see many changes, good changes, have come our way. But we take the changes for granted sometimes. Or maybe we fail to reflect on them at all. We get caught up in the turmoil of the present, believing it will last forever, forgetting that yesterday's turmoil taught us much that we needed to know.

The past, for most of us, was rife with pain. But now we have hope. We have gained on life. We may be back in the good graces of our family. Perhaps we have patched up some failed relationships. A career has beckoned to us. Good experiences have come to pass. But we aren't free of difficulties. They need not get us down again. Hindsight assures us that this, too, will pass. It also guarantees that we will move forward, just as we have again and again, if we have but faith.

I will take this moment to look back at last year or the last binge. I can rest assured that I am moving forward. I will continue to do so.
From Each Day a New Beginning: Daily Meditations for Women by Karen Casey © 1982, 1991 by Hazelden Foundation. All rights reserved. Published 1982. Second edition 1991. No portion of this publication may be reproduced in any manner without the written permission of the publisher
Each Day a New Beginning is available for purchase in our online bookstore.

Make Each Day a New Beginning my default Thought for the Day Category.
Register for our free motivational emails
SIGN UP for our Today's Gift email service. They're our daily gift to you.
The Gifts of Imperfection, Rated #1 by The New York Times
Recovery Support App
We have an app for that — Our daily meditation books are available as apps for your smart phone. Learn more.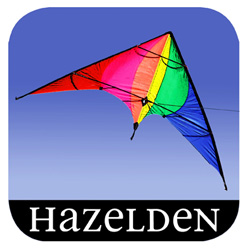 Inspirations from Hazelden is a free collection of daily messages to inspire you on your journey of recovery. Get it now.
Get recovery support anywhere, anytime with the Mobile MORE Field Guide to Life iPhone app.
Daily inspiration • Sober Challenges • Progress Tracker • Community Support • Meeting Finder • Relapse Prevention