Friday, October 31, 2014
It's a simple formula; do your best and somebody might like it.
—Dorothy Baker

We're never guaranteed success by others' standards. However, if we do our best according to the standards we think God has in mind, we'll be successful. And from God we'll always receive unconditional love and acceptance.

In the past many of us were haunted by fears that our best wasn't good enough. And not infrequently those fears hindered our performance, thus validating our fears. We can slip back into those immobilizing fears if we don't attend, with vigilance, to the program and its suggestions.

Our higher power will help us do whatever task lies before us. And no task will be ours except those for which we've been readied. Our job is simply to go forth, taking God as our partner, and set about completing the task. We will not falter if we remember where our strength rests, where the guidance lies.

Self-esteem is one of the byproducts of a job done with God's help. An additional byproduct is that we learn more quickly to rely on God's direction and strength the next time, thus reducing the time we give to fear.

I can be successful today, in every endeavor, if I let God manage my moves.
From Each Day a New Beginning: Daily Meditations for Women by Karen Casey © 1982, 1991 by Hazelden Foundation. All rights reserved. Published 1982. Second edition 1991. No portion of this publication may be reproduced in any manner without the written permission of the publisher
Each Day a New Beginning is available for purchase in our online bookstore.

Make Each Day a New Beginning my default Thought for the Day Category.
Register for our free motivational emails
SIGN UP for our Today's Gift email service. They're our daily gift to you.
The Gifts of Imperfection, Rated #1 by The New York Times
Recovery Support App
We have an app for that — Our daily meditation books are available as apps for your smart phone. Learn more.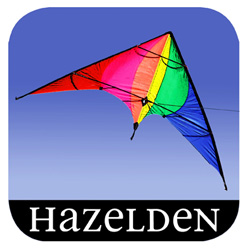 Inspirations from Hazelden is a free collection of daily messages to inspire you on your journey of recovery. Get it now.
Get recovery support anywhere, anytime with the Mobile MORE Field Guide to Life iPhone app.
Daily inspiration • Sober Challenges • Progress Tracker • Community Support • Meeting Finder • Relapse Prevention