Tuesday, January 27, 2015
Surviving meant being born over and over.
—Erica Jong

We have decided to live. And each day we make the decision anew. Each time we call a friend, work a Step, or go to a meeting, we are renewing our contract with life. We are being reborn. Before coming to this program we died, emotionally and spiritually, many times. Some of us nearly died physically. But here we are, starting a new day, looking for guidance from one another. We are the survivors. And survival is there for the taking.

We will have days when we struggle with our decision to live. We will want to throw in the towel. We will want to give in or give up. But we've learned from one another about choices. And the choice to survive, knowing we never have to do it alone, gets easier with time.

I am one of the survivors. Today is my day for celebration.
From Each Day a New Beginning: Daily Meditations for Women by Karen Casey © 1982, 1991 by Hazelden Foundation. All rights reserved. Published 1982. Second edition 1991. No portion of this publication may be reproduced in any manner without the written permission of the publisher
Each Day a New Beginning is available for purchase in our online bookstore.

Make Each Day a New Beginning my default Thought for the Day Category.
Register for our free motivational emails
SIGN UP for our Today's Gift email service. They're our daily gift to you.
Hazelden Mobile App Wins White House Award
Recovery Support App
We have an app for that — Our daily meditation books are available as apps for your smart phone. Learn more.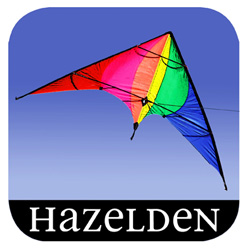 Inspirations from Hazelden is a free collection of daily messages to inspire you on your journey of recovery. Get it now.
Get recovery support anywhere, anytime with the Mobile MORE Field Guide to Life iPhone app.
Daily inspiration • Sober Challenges • Progress Tracker • Community Support • Meeting Finder • Relapse Prevention