Friday, August 29, 2014
Life is either a daring adventure or nothing.
—Helen Keller

The next 24 hours are guaranteed to excite us, to lift us to new levels of understanding, to move us into situations with others where we can offer our unique contributions. All that is asked of us is a willingness to trust that we will be given just what we need at each moment.

We can dare to live, fully, just for today. We can appreciate the extraordinariness of every breath we take, every challenge we encounter. Within each experience is the invitation for us to grow, to reach out to others in caring ways, to discover more fully the women we are capable of being. We must not let a single moment go by unnoticed.

When we withdraw from life, we stunt our growth. We need involvement with others, involvement that perturbs us, humors us, and even stresses us. We tap our internal resources only when we have been pushed to our limits, and our participation in life gifts us, daily, with that push. How necessary the push!

None of us will pass this way again. What we see and feel and say today are gone forever. We have so much to regret when we let things slip away, unnoticed or unappreciated.

A special series of events has been planned for me today. I shall not miss it.
From Each Day a New Beginning: Daily Meditations for Women by Karen Casey © 1982, 1991 by Hazelden Foundation. All rights reserved. Published 1982. Second edition 1991. No portion of this publication may be reproduced in any manner without the written permission of the publisher
Each Day a New Beginning is available for purchase in our online bookstore.

Make Each Day a New Beginning my default Thought for the Day Category.
Register for our free motivational emails
SIGN UP for our Today's Gift email service. They're our daily gift to you.
The Gifts of Imperfection, Rated #1 by The New York Times
Recovery Support App
We have an app for that — Our daily meditation books are available as apps for your smart phone. Learn more.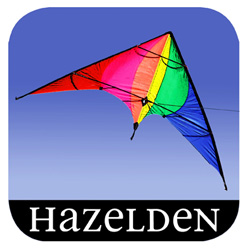 Inspirations from Hazelden is a free collection of daily messages to inspire you on your journey of recovery. Get it now.
Get recovery support anywhere, anytime with the Mobile MORE Field Guide to Life iPhone app.
Daily inspiration • Sober Challenges • Progress Tracker • Community Support • Meeting Finder • Relapse Prevention