Keep changing lives.
As health care providers, we collectively have a unique challenge and responsibility to not only respond to the current crisis, but to continue serving the urgent needs of our patients and communities. Here are a few of our latest resources to support you and your clients during this difficult time. To help you continue to meet this challenge, the following are digital resources that may be helpful to you and/or your clients. This can indeed be our finest hour, and it is more important than ever to pull together, collaborate and share resources to support the individuals, families and communities that turn to us for help each day.
Upcoming Webinars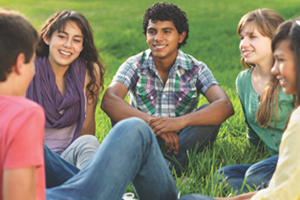 February 25, 2021
Promoting Healthy Teen Relationships with Generation Z
This webinar presents a compelling case for including teen dating violence prevention in your school's efforts to improve school climate. Safe Dates, Hazelden Publishing's evidence-based program, has decades of research showing its ability to prevent and reduce teen dating violence by helping students develop skills for building caring and supportive relationships. In the decade since the last edition was published, the use of technology has exploded, gender norms have shifted, and the need for a program that teaches how to build healthy relationships has never been needed more. The third edition of Safe Dates addresses these current issues with a new, inclusive, and up-to-date curriculum. LEARN MORE.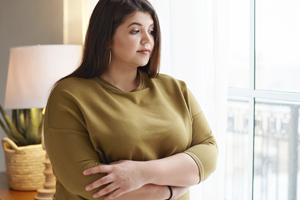 March 23, 2021
Women, Addiction and Trauma: Creating Comprehensive Services
Over the past forty years our knowledge of women's lives has increased dramatically, and we have added significantly to our understanding of the treatment needs of women with substance use disorders. Based on the Women's Integrated Treatment model developed by Dr. Covington, this webinar discusses the integration of the foundational theories: addiction, women's psychological development, and trauma. As the creator of the original definition of gender-responsive services, Dr. Covington also shares an updated definition as well as the current knowledge on the relationship between addiction and trauma. Resources for the development of women's services are provided including a discussion of women and The Twelve Steps. LEARN MORE.
The Hazelden Betty Ford Foundation is a force of healing and hope for individuals, families and communities affected by addiction to alcohol and other drugs. As the nation's leading nonprofit provider of comprehensive inpatient and outpatient treatment for adults and youth, the Foundation has 17 locations nationwide and collaborates with an expansive network throughout health care. With a legacy that began in 1949 and includes the 1982 founding of the Betty Ford Center, the Foundation today also encompasses a graduate school of addiction studies, a publishing division, an addiction research center, recovery advocacy and thought leadership, professional and medical education programs, school-based prevention resources and a specialized program for children who grow up in families with addiction.