Wednesday, September 17, 2014
You are reading from the book Today's Gift
Hope is the thing with feathers
that perches in the soul
And sings the tune without the words
And never stops at all.
—Emily Dickinson

We often hum and sing to ourselves because it makes us feel content. It is the melody itself that makes us feel good - words and thoughts do not matter.

Having hope for ourselves and for our universe is like having a melody always moving inside us. The melody may be calm or exciting, but most of all it brings with it beauty and a sense of peace. Hope can overcome the need for words and thoughts and promises. Hope is the melody that keeps us going, the hum that continues even when there are no words to the song. Hope is not a melody we think about - it must come when we believe in the goodness of our world. If we have faith in a power greater than ourselves, we will be able to find the melody of hope inside us at all times.

What is my hope for today?
From Today's Gift: Daily Meditations for Families ©1985, 1991 by Hazelden Foundation. All rights reserved. Printed in the United States of America. No portion of this publication may be reproduced in any manner without the written permission of the publisher.

Today's Gift is available for purchase in our online bookstore.

Make Today's Gift my default Thought for the Day Category.
Register for our free motivational emails
SIGN UP for our Today's Gift email service. They're our daily gift to you.
The Gifts of Imperfection, Rated #1 by The New York Times
Recovery Support App
We have an app for that — Our daily meditation books are available as apps for your smart phone. Learn more.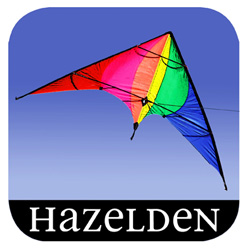 Inspirations from Hazelden is a free collection of daily messages to inspire you on your journey of recovery. Get it now.
Get recovery support anywhere, anytime with the Mobile MORE Field Guide to Life iPhone app.
Daily inspiration • Sober Challenges • Progress Tracker • Community Support • Meeting Finder • Relapse Prevention