Wednesday, March 4, 2015
You are reading from the book Today's Gift
I celebrate myself, and sing myself, and what I assume, you shall assume.
—Walt Whitman

Some of us may think Walt Whitman must have been terribly conceited to have written words like that. But he wasn't. He knew himself well, and accepted himself, even his darker side. He could laugh at himself and celebrate his humanness.

And because he loved and accepted himself just as he was, others could do the same. That's difficult to understand sometimes, but it's true: no one else is going to love and accept us until we come to love and accept ourselves.

We teach others how to treat us by the way we treat ourselves, so perhaps it makes sense to apply a variation of the Golden Rule: "Do unto ourselves as we would have others do unto us."

Can I allow my kindness to myself overflow to another person today?
From Today's Gift: Daily Meditations for Families ©1985, 1991 by Hazelden Foundation. All rights reserved. Printed in the United States of America. No portion of this publication may be reproduced in any manner without the written permission of the publisher.

Today's Gift is available for purchase in our online bookstore.

Make Today's Gift my default Thought for the Day Category.
THOUGHT FOR THE DAY READINGS ARE MOVING!
Check them out on our new website at
www.hazeldenbettyford.org
And then bookmark the site so you won't miss a day!
Recovery Support App
We have an app for that — Our daily meditation books are available as apps for your smart phone. Learn more.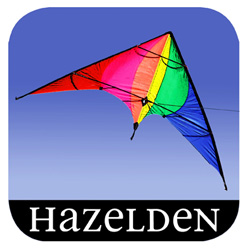 Inspirations from Hazelden is a free collection of daily messages to inspire you on your journey of recovery. Get it now.
Get recovery support anywhere, anytime with the Mobile MORE Field Guide to Life iPhone app.
Daily inspiration • Sober Challenges • Progress Tracker • Community Support • Meeting Finder • Relapse Prevention