Sunday, August 2, 2015
You are reading from the book Today's Gift
Happiness is a mental habit, a mental attitude, and if it is not learned and practiced in the present it is never experienced.
—Maxwell Maltz

If only I had a new bike, then I'd be happy. If only my family were more understanding, then I'd be happy. If only my hair were styled better. If only I had more friends. If only... Sometimes we begin to sound like a broken record when things go wrong, so certain that if the events and conditions of our lives were different, we'd be happy.

It's an old and unfortunate habit that we look around outside ourselves for happiness. We can never be sure of it if we count on certain conditions to guarantee it. However, we can always be sure of happiness if we carry it with us wherever we go. The happiness habit can be developed, with practice, just as surely as good piano playing or accurate pitching. We can control our own thoughts. The decision to make them happy ones is ours to make.

Am I carrying my happiness within me right now?
From Today's Gift: Daily Meditations for Families ©1985, 1991 by Hazelden Foundation. All rights reserved. Printed in the United States of America. No portion of this publication may be reproduced in any manner without the written permission of the publisher.

Today's Gift is available for purchase in our online bookstore.

Make Today's Gift my default Thought for the Day Category.
THOUGHT FOR THE DAY READINGS ARE MOVING!
Check them out on our new website at
www.hazeldenbettyford.org
And then bookmark the site so you won't miss a day!
Recovery Support App
We have an app for that — Our daily meditation books are available as apps for your smart phone. Learn more.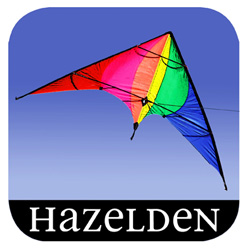 Inspirations from Hazelden is a free collection of daily messages to inspire you on your journey of recovery. Get it now.
Get recovery support anywhere, anytime with the Mobile MORE Field Guide to Life iPhone app.
Daily inspiration • Sober Challenges • Progress Tracker • Community Support • Meeting Finder • Relapse Prevention