Tuesday, November 25, 2014
You are reading from the book Today's Gift
All music is what awakes from you when you are reminded by the instruments.
—Walt Whitman

A small group of friends sat in a room around a record player. It was a heavy old thing, with parts that had to be operated by hand and only one speaker - nothing like a modern stereo at all, but more like an antique phonograph. The record - a recording of their favorite music - was old, too, and scratched, its grooves worn smooth as a stone in some places. The tone arm skipped and scratched, and the sound was tinny, hard on the ears.

Most of the friends squirmed in their seats as they listened, and several grumbled that it was impossible to hear the music with such inferior equipment.

But one of the group sat listening, her eyes closed, swaying to the music and humming softly to herself.

"How can you enjoy this?" the others asked.

"Ah," she said with a mysterious smile. "I am listening beyond the recording to the music I know is there!"

Can I find the music that's playing for me today?
From Today's Gift: Daily Meditations for Families ©1985, 1991 by Hazelden Foundation. All rights reserved. Printed in the United States of America. No portion of this publication may be reproduced in any manner without the written permission of the publisher.

Today's Gift is available for purchase in our online bookstore.

Make Today's Gift my default Thought for the Day Category.
Register for our free motivational emails
SIGN UP for our Today's Gift email service. They're our daily gift to you.
Hazelden Mobile App Wins White House Award
Recovery Support App
We have an app for that — Our daily meditation books are available as apps for your smart phone. Learn more.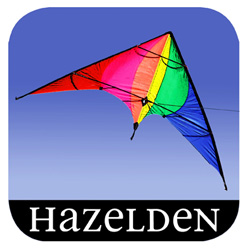 Inspirations from Hazelden is a free collection of daily messages to inspire you on your journey of recovery. Get it now.
Get recovery support anywhere, anytime with the Mobile MORE Field Guide to Life iPhone app.
Daily inspiration • Sober Challenges • Progress Tracker • Community Support • Meeting Finder • Relapse Prevention