Wednesday, May 27, 2015
You are reading from the book Today's Gift
If your life is ever going to get better, you'll have to take risks. There is simply no way you can grow without taking chances.
—David Viscott

One sunny day a caterpillar who was afraid of the dark came to a tunnel, which lay squarely in its path. It had a choice of going back where it started, or summoning the courage to crawl into the darkness. "What shall I do?" wondered the caterpillar. "If I go back home, I won't get where I want to go, but I'm so afraid!"

Just then, a voice called out from the tunnel. "I can hear you, Mr. Caterpillar. I am Mr. Beetle. I am here in the tunnel and I can see the other end. If you come through, you won't lose your fear of the dark, but you will get where you want to go."

We are all like the caterpillar once in a while. But if we let our fear stop us from doing things, which are necessary to our growth, we will never realize what courage we really have.

Is my fear a necessary part of new experiences?
From Today's Gift: Daily Meditations for Families ©1985, 1991 by Hazelden Foundation. All rights reserved. Printed in the United States of America. No portion of this publication may be reproduced in any manner without the written permission of the publisher.

Today's Gift is available for purchase in our online bookstore.

Make Today's Gift my default Thought for the Day Category.
THOUGHT FOR THE DAY READINGS ARE MOVING!
Check them out on our new website at
www.hazeldenbettyford.org
And then bookmark the site so you won't miss a day!
Recovery Support App
We have an app for that — Our daily meditation books are available as apps for your smart phone. Learn more.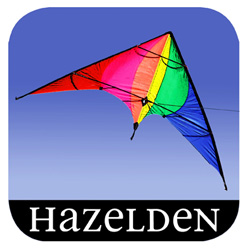 Inspirations from Hazelden is a free collection of daily messages to inspire you on your journey of recovery. Get it now.
Get recovery support anywhere, anytime with the Mobile MORE Field Guide to Life iPhone app.
Daily inspiration • Sober Challenges • Progress Tracker • Community Support • Meeting Finder • Relapse Prevention