Saturday, August 23, 2014
You are reading from the book Today's Gift
Whenever you fall, pick something up.
—Oswald Avery

There was once a very active boy who fell and broke his leg. He could run again in the spring, the doctors said, but only if he stayed in bed for an entire month and kept his leg still. At first the boy fought the rule, but he found that the more he thought about things he couldn't do, the more tired and angry he felt.

His parents put in a phone by his bed and friends called every day. He'd never much liked talking on the phone, but he felt better when they called. He wrote letters and got replies, and was surprised at what fun it was. Usually, he didn't have time to write letters.

He learned to play chess and began to enjoy reading. His days were slower and quieter than he'd been used to, but he learned a month really isn't a very long time. When spring came, he was running again, a little more joyfully than before.

When we can learn to accept our troubles, we find, like the boy, that they are just packages in which new growth and discoveries are wrapped.

If something unexpected slows me down today, what joys might I find at the slower pace?
From Today's Gift: Daily Meditations for Families ©1985, 1991 by Hazelden Foundation. All rights reserved. Printed in the United States of America. No portion of this publication may be reproduced in any manner without the written permission of the publisher.

Today's Gift is available for purchase in our online bookstore.

Make Today's Gift my default Thought for the Day Category.
Register for our free motivational emails
SIGN UP for our Today's Gift email service. They're our daily gift to you.
The Gifts of Imperfection, Rated #1 by The New York Times
Recovery Support App
We have an app for that — Our daily meditation books are available as apps for your smart phone. Learn more.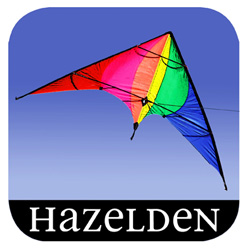 Inspirations from Hazelden is a free collection of daily messages to inspire you on your journey of recovery. Get it now.
Get recovery support anywhere, anytime with the Mobile MORE Field Guide to Life iPhone app.
Daily inspiration • Sober Challenges • Progress Tracker • Community Support • Meeting Finder • Relapse Prevention