Monday, September 1, 2014
You are reading from the book Today's Gift
Faith is the bird that feels the light when the dawn is still dark.
—Sir Rabindranath Tagore

In the darkness of early morning, the bird outside the window begins to sing. Soon the eastern sky turns pink. The bird continues singing until the first yellow rays warm its soft wings. Then it flies away, not returning to the window until the next morning.

We can learn from the small bird how to have faith. We don't need to wait for something we want before having faith we'll get it. We can begin to show our faith by celebrating the things we usually take for granted. After all, when we take something for granted, isn't that a selfish form of faith? We can start by singing a song to celebrate the new day. A day that will warm our hearts and shed light on our actions. Like the bird's faith in the sunrise, we need only to have faith that God meant each day to enrich our lives.

What faith can I celebrate right now?
From Today's Gift: Daily Meditations for Families ©1985, 1991 by Hazelden Foundation. All rights reserved. Printed in the United States of America. No portion of this publication may be reproduced in any manner without the written permission of the publisher.

Today's Gift is available for purchase in our online bookstore.

Make Today's Gift my default Thought for the Day Category.
Register for our free motivational emails
SIGN UP for our Today's Gift email service. They're our daily gift to you.
The Gifts of Imperfection, Rated #1 by The New York Times
Recovery Support App
We have an app for that — Our daily meditation books are available as apps for your smart phone. Learn more.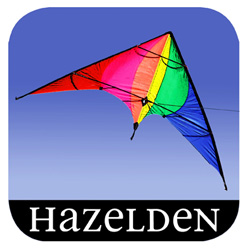 Inspirations from Hazelden is a free collection of daily messages to inspire you on your journey of recovery. Get it now.
Get recovery support anywhere, anytime with the Mobile MORE Field Guide to Life iPhone app.
Daily inspiration • Sober Challenges • Progress Tracker • Community Support • Meeting Finder • Relapse Prevention