Sunday, December 21, 2014
You are reading from the book Today's Gift
I came to see the damage that was done and the treasures that prevail.
—Adrienne Rich

It takes great courage to face ourselves - to look honestly and fearlessly at our behavior, especially if we have done and said things we are not proud of. We may have caused a lot of sadness in our own and others' lives. It's not easy to look at.

But let's remember, too, that what we do and say is not all of who we are. And let's also look at the treasures in ourselves - those things we have said and done that have brought great comfort, joy, and love into the lives of others.

Beneath the negative parts of ourselves, deep within us, is a kernel of good. Let's look for that as well, and water it so it can grow - so we can grow into the persons we are meant to be.

What is the best part of me, and how can I share it today?
From Today's Gift: Daily Meditations for Families ©1985, 1991 by Hazelden Foundation. All rights reserved. Printed in the United States of America. No portion of this publication may be reproduced in any manner without the written permission of the publisher.

Today's Gift is available for purchase in our online bookstore.

Make Today's Gift my default Thought for the Day Category.
Register for our free motivational emails
SIGN UP for our Today's Gift email service. They're our daily gift to you.
Hazelden Mobile App Wins White House Award
Recovery Support App
We have an app for that — Our daily meditation books are available as apps for your smart phone. Learn more.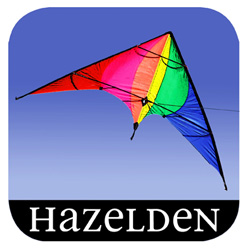 Inspirations from Hazelden is a free collection of daily messages to inspire you on your journey of recovery. Get it now.
Get recovery support anywhere, anytime with the Mobile MORE Field Guide to Life iPhone app.
Daily inspiration • Sober Challenges • Progress Tracker • Community Support • Meeting Finder • Relapse Prevention