Friday, April 18, 2014
You are reading from the book Today's Gift
Gifts are for giving.
—Ian and Sylvia Tyson

Many years ago, a young woman named Dorothy was very talented at china painting. She painted tiny scenes on china dishes, the way people today paint on wood and Easter eggs.

Then Dorothy fell in love, got married, and decided she had no time to paint. But as her children grew, they loved to stand at the china cabinet and stare at all her tiny pictures--each one seemed to hold its own special world.

Years passed and Dorothy's grandchildren also loved to stand and stare at the paintings. Everybody loved her work. They wondered why she didn't take up painting again, but she wouldn't say. Her love of painting seemed to be locked away.

When we give up some talent of our own because we don't have time for it, we lock away part of ourselves. When we imprison our talents, we limit our possibilities. But when we make self-expression a natural part of our day, others can gather around and enjoy the results. There is always room for our talents because they create worlds of their own.

Am I locking something away because I don't have the time?
From Today's Gift: Daily Meditations for Families ©1985, 1991 by Hazelden Foundation. All rights reserved. Printed in the United States of America. No portion of this publication may be reproduced in any manner without the written permission of the publisher.

Today's Gift is available for purchase in our online bookstore.

Make Today's Gift my default Thought for the Day Category.
Register for our free motivational emails
SIGN UP for our Today's Gift email service. They're our daily gift to you.
The Gifts of Imperfection, Rated #1 by The New York Times
Recovery Support App
We have an app for that — Our daily meditation books are available as apps for your smart phone. Learn more.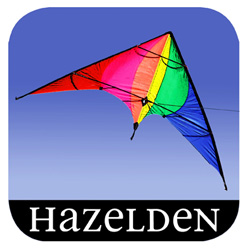 Inspirations from Hazelden is a free collection of daily messages to inspire you on your journey of recovery. Get it now.
Get recovery support anywhere, anytime with the Mobile MORE Field Guide to Life iPhone app.
Daily inspiration • Sober Challenges • Progress Tracker • Community Support • Meeting Finder • Relapse Prevention