Sunday, February 1, 2015
You are reading from the book Today's Gift
It's not enough to talk to plants, you also have to listen.
—David Bergman

Plants grow best when we pay attention to them. That means watering, touching them, putting them in places where they will receive good light. They need people around them to notice if they are drooping at the edges or looking particularly happy in the sunlight. The more attention a plant receives, the better it will grow.

We need to be noticed in the same way. If we notice a family member or friend is drooping, perhaps we can pay some special attention to him or her. All of us need someone to care about how we are and to truly listen to us. We can share and double someone's happiness by noticing and talking about it also. We help the people around us to grow by listening to their droopy edges as well as their bright days. People need this as much as plants need light and water.

How can I help someone grow today?
From Today's Gift: Daily Meditations for Families ©1985, 1991 by Hazelden Foundation. All rights reserved. Printed in the United States of America. No portion of this publication may be reproduced in any manner without the written permission of the publisher.

Today's Gift is available for purchase in our online bookstore.

Make Today's Gift my default Thought for the Day Category.
Register for our free motivational emails
SIGN UP for our Today's Gift email service. They're our daily gift to you.
Hazelden Mobile App Wins White House Award
Recovery Support App
We have an app for that — Our daily meditation books are available as apps for your smart phone. Learn more.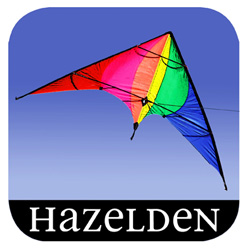 Inspirations from Hazelden is a free collection of daily messages to inspire you on your journey of recovery. Get it now.
Get recovery support anywhere, anytime with the Mobile MORE Field Guide to Life iPhone app.
Daily inspiration • Sober Challenges • Progress Tracker • Community Support • Meeting Finder • Relapse Prevention