Saturday, April 25, 2015
You are reading from the book Today's Gift
Unused capacities atrophy, cease to be.
—Tillie Olsen

Those of us who have suffered a broken bone and had to put up with a cast for several weeks know how hard it is to use muscles that have been inactive for so long. They have gotten weak from lack of use, and we have to begin to develop our strength all over again.

The same thing happens if we don't use our other capacities. If we don't constantly use our minds to think and learn, we become dull people, almost incapable of new thoughts and insights. If we don't use our hearts to love, we become uncaring and insensitive - much like Scrooge in A Christmas Carol. If we don't use our creative talents - to draw or write or sew, or whatever it is we're into - we lose the ability to do those things.

On the other hand, like our muscles, our other capacities can be strengthened and developed by daily use. We exercise our hearts by being kind and loving, our minds by thinking, our imaginations by being creative. In this way, we become spiritually powerful, a force for good in the world.

How can I exercise my assets today?
From Today's Gift: Daily Meditations for Families ©1985, 1991 by Hazelden Foundation. All rights reserved. Printed in the United States of America. No portion of this publication may be reproduced in any manner without the written permission of the publisher.

Today's Gift is available for purchase in our online bookstore.

Make Today's Gift my default Thought for the Day Category.
THOUGHT FOR THE DAY READINGS ARE MOVING!
Check them out on our new website at
www.hazeldenbettyford.org
And then bookmark the site so you won't miss a day!
Recovery Support App
We have an app for that — Our daily meditation books are available as apps for your smart phone. Learn more.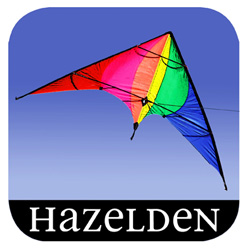 Inspirations from Hazelden is a free collection of daily messages to inspire you on your journey of recovery. Get it now.
Get recovery support anywhere, anytime with the Mobile MORE Field Guide to Life iPhone app.
Daily inspiration • Sober Challenges • Progress Tracker • Community Support • Meeting Finder • Relapse Prevention