Women's Symposium
Los Angeles, CA

March 26, 2015
8:00 a.m. - 4:00 p.m.
5 CEs
Join your colleagues in exploring the latest thinking and
best practices in addiction treatment for women.

While addiction is an equal opportunity disease, it affects women differently than men. Women become addicted differently, start using for different reasons, progress faster, recover differently, and relapse for different reasons. Recognizing these differences can be critical in identifying addiction, determining the most effective treatment options, and helping women summon the ability to find lasting recovery. Hear from leading experts and noted authors who will share research and insights.
Presenters
A Family Disease
Susan Ford Bales the daughter of President Gerald R. Ford and Betty Ford, worked side-by-side with her mother at the Betty Ford Center. Deeply concerned about the impact of addiction on families, Ford Bales helped to launch several initiatives at the Center, including a highly regarded children's program, innovative training for medical students, and special programs for women. Elected to the Center's Board of Directors in 1992, Ford Bales served as board chair from 2005-2010.

Family Recovery
Debra Jay a nationally recognized addiction expert and best-selling author, introduces the revolutionary concept of Structured Family Recovery™ in her newest book, It Takes a Family (Hazelden, 2014). Jay's other books include No More Letting Go and Love First, the breakthrough book on intervention she coauthored with Jeff Jay. A certified addiction counselor and interventionist, Jay appeared frequently on Oprah and The Dr. Oz Show.
Trauma & Addiction in Women
Laura Ferguson, MD, medical director of Hazelden in Springbrook, Oregon, specializes in addiction and general psychiatry, dual diagnosis, and has expertise in the treatment of co-occurring addiction with trauma. Dr. Ferguson is board certified in both general psychiatry and addiction psychiatry.
Healing from Depression: 8 Keys to Recover and Thrive
Gayathri Ramprasad, MBA, CPS, is the founder and president of ASHA International, a nonprofit organization promoting personal, organizational, and community wellness. She is the author of Shadows in the Sun: Healing from Depression and Finding the Light Within. Her successful battle in overcoming life-threatening mental illness and her recovery taught her the power of hope and holistic wellness.
Aging and Addiction in Women
Marcia Newman, MA, LMFT, program manager of Outpatient Services for the Betty Ford Center in West Los Angeles, has more than 25 years of experience in the mental health and addiction recovery field. The author of Five Gifts of Pro-Aging, Newman offers fresh perspective and a much-needed voice in contrast to today's anti-aging culture, a culture that inundates women with messaging about appraising their value by remaining youthful.
Register online today! Cost is $150 per person and includes breakfast, breaks and lunch.

University of California at Los Angeles
UCLA Carnesale Commons-Palisades Ballroom
251 Charles E. Young Drive
Los Angeles, CA 90095

For more information email Robin Costello or call 760-636-5985.
---
Presented in collaboration with Pacific Southwest Addiction Technology Transfer Center Network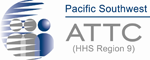 ---
The Hazelden Graduate School of Addiction Studies (HGSAS) and Betty Ford Center, Part of the Hazelden Betty Ford Foundation are approved to provide Continuing Education Credits. HGSAS is approved by the American Psychological Association to sponsor continuing education for psychologists. The HGSAS maintains responsibility for this program and its contents. The HGSAS is an NBCC approved Continuing Education Provider, ACEP # 6547, and may offer NBCC-approved clock hours for events that meet NBCC requirements. The ACEP solely is responsible for all aspects of the program. The HGSAS is approved to provide continuing education by NAADAC Education and Research Foundation # 77968, Florida Certification Board # 5058-A; Minnesota Board of Social Work # CEP-252; California Board of Behavioral Sciences PCE1230. The Betty Ford Center, Part of the Hazelden Betty Ford Foundation is approved by CFAAP/CAADAC, Provider Number 1N-88-160-1112 and California Board of Registered Nursing, Number 13322. Participants are required to keep this certificate for a minimum of four years. For information about this continuing education program, please contact the Hazelden Graduate School of Addiction Studies, P.O. Box 11 CO9, Center City, Minnesota 55012, 651-213-4538.