Contact Us
Call us any day, any time
800-257-7810
651-213-4200
Addiction treatment, Family Program
Identifying new ways of coping with addiction and relationships.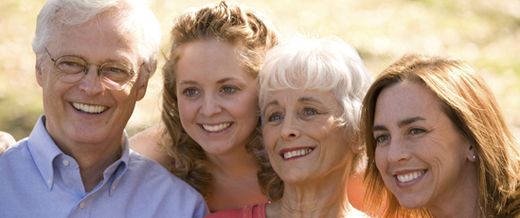 Hazelden's Family Program is designed to promote the well-being of those who live with or care about an adult with an addiction. Through education and guidance participants learn they can't control their loved one's addiction, but they can take responsibility for their own health and happiness.
The stress of living with alcohol or drug addiction can have physical, emotional, social, and spiritual consequences. Families of alcoholics and addicts often feel confused, frustrated, angry, and helpless. The family program helps to alleviate confusion and anxiety and promotes healing by identifying how addiction affects families and what family members can do to take care of themselves. Loved ones of those with addiction learn that they can't control addiction, they didn't cause addiction, and they can't cure addiction. By becoming aware of the beliefs and experiences that shape their own behaviors, participants identify new, healthy ways of coping with addiction and relationships.
This intensely educational experience involves:
Presentations by clinical staff
Group discussions
Personal goal-setting
Reading and reflection
Fellowship with other participants
During the program, family members of Hazelden patients have the opportunity to be involved in a family conference facilitated by a counselor. It is not necessary for your family member to be in treatment to participate and benefit from this program.
"Attending the Family Program helped better prepare me for the future,
with not only the addict in my life but with all other relationships."
"Thank you for the eye opening information.
It is great for the soul."