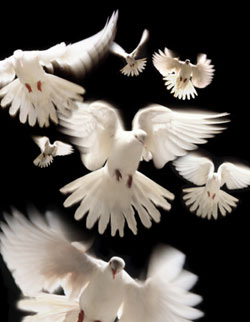 Articles to help you have a safe, happy and sober holiday season
Living in recovery and avoiding relapse during the holidays
The holiday season can be a joyous time, but for those in recovery, it can also be a minefield. High expectations, overcommitment, and fatigue can lead to heightened emotions and mood swings. Read
Holiday angst: What should be an oxymoron isn't. At all.
The holidays, with all of their gift-wrapped glory, endless expectations and doubled-down demands, now arrive on our doorsteps sooner than ever--a tightly wound bundle of overlapping obligations and prepackaged pressures shipped directly from the factory to you. Read
Plan a stress-less holiday
Let's face it, holidays are a stressful time for anybody, but they are particularly stressful for those in recovery. We know that stress of any kind accelerates the relapse process so it is particularly important for those in early recovery to have a Holiday Stress Plan. Read
Tips for preventing the holiday blues
Most people know the holidays can be a period of emotional highs and lows. Loneliness, anxiety, happiness and sadness are common feelings, sometimes experienced in startling succession. The bad news is the holiday blues can trigger relapse for people recovering from alcoholism and other drug addiction. The good news is the blues can be remedied by planning ahead. Read
Addiction doesn't take a holiday break
Why getting help for a loved one really matters now. "It just wouldn't be Christmas without my wife." "We'll get through the holidays first ... it's not so bad." "What will the in-laws think when he's not there for Hanukkah?" "She can't miss work and all of the holiday functions; that would not send a good message." Read
Addiction: Is it time to intervene?
What is an intervention? In the most general sense, an intervention is an external factor that motivates an individual to change. Read
Parents: How to support your child's recovery during the holidays
Parents can be pulled away from their Al-Anon support network, and the recovering child can be distracted from regular Twelve Step meetings, triggering or enhancing feelings of isolation. Read
Enjoying a happy and sober holiday season
Stressful. Weird. Dangerous. Unusual adjectives to describe what traditionally is known as t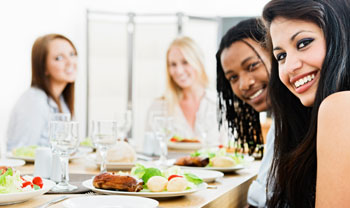 he most festive of seasons. But to millions of people in recovery from addiction to alcohol or other drugs, holiday stress can trigger relapse. Many more Americans face the anxiety of dealing with intoxicated loved ones during holiday get-togethers or with the uncertainty of how to act around someone in treatment and recovery. Read
Surviving the holidays
I dreaded the Christmas season when I was a child, because I lived in a violent alcoholic household--and the Christmas season was the most violent time of all. I always got hurt at Christmas. My family was just an extreme example of the tensions that give many of us stress when this time of year comes around. Read
A season of anticipation
The holidays are here. From Thanksgiving family feasts to company office parties to counting down the old year and ringing in the new, people celebrate by drinking cheap beer, expensive fine wine and cheerfully packaged distilled spirits. A friend of mine who runs a liquor store calls it make or break time for my bottom line for the whole year. Read
Family no longer dreads the holidays
Patricia used to approach the holidays with an overwhelming sense of dread, because she never knew what her alcoholic brother might do to ruin them. As Thanksgiving floral arrangements gave way to sparkling Christmas ornaments and the drone of holiday music, her stomach would clench more each day and her mood would grow darker. Read
Being of freedom
Picture a bird, spreading her wings to fly. Carefree. Worry free. Independent. A creature of God. One with nature. She can see the world from different heights and various directions; an infinite number of dynamics. We are the voice of Big Mind and Big Heart. We balance the many voices of the self. We serve as masters over our vary being and of our becoming. Read