Implementation Training
Behavioral Health Programs
Product implementation training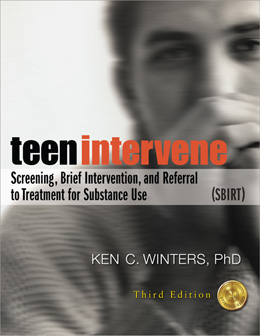 Teen-Intervene helps youth identify the reasons they have chosen to use alcohol or other drugs, examine the effects of substance abuse in their lives, and learn to make healthier choices. Teen Intervene now includes updated information on the stages of change theory, motivational interviewing techniques, and cognitive-behavioral therapy, all incorporated into a practical, ready-to-use model.
Who should attend
Substance abuse counselors

Case managers

Psychologists

Vocational counselors

Teachers

School counselors

Social workers

Family therapists

Faith-based program counselors
Participants will be able to
explain how brain development influences an adolescent's decision-making ability

identify the appropriate use of SBIRT models within the substance use continuum of care

recognize the evidence-based practices that support Teen Intervene: stages of change, motivational interviewing, and cognitive behavioral therapy

apply the principles and tools of the SBIRT model within your professional setting

implement the Teen Intervene program by using the facilitator guide and the program's supplemental resources (Youth and Drugs of Abuse DVD and materials on the CD-ROM)
integrate Teen Intervene as a part of a larger system and community
develop a Next Step Action Plan supporting the implementation of Teen Intervene with fidelity

For New York, please contact our training distributor: New York OASAS
For all other states please contact Hazelden Publishing at training@hazeldenbettyford.org or call 800-328-9000, ext. 4460.