Painful as the present time may be, I will one day see the reason for it. I will see that it was not only testing, but also a preparation for the life-work that I am to do.

--

Twenty-Four Hours a Day for Teens
---
Study: Depression rates triple between ages of 12 and 15 among adolescent girls

Adolescent and young adult residents at Hazelden's youth facility in Plymouth, Minn. are highly likely to have a mental health disorder in addition to chemical dependency. This likelihood has increased over the years to 80% of patients now coming in with co-occurring disorders. A study released by Substance Abuse and Mental Health Services Administration (SAMHSA) shows that an average of 1.4 million girls 12-17 experienced a major depressive episode in the past year. "It is crucial that we provide adolescent girls the coping skills and social supports they need to avoid the onset of depression, and to offer behavioral health services that foster resilience and recovery if they experience it," Pamela S. Hyde, SAMHSA administrator, said.



---
Getting on with life after treatment
The Substance Abuse and Mental Health Services Administration found that between 1999 and 2009, the number of students ages 18-24 seeking help for substance abuse more than doubled. Opioid addiction and co-occurring disorders are part of the rapidly evolving reality for many young adults. And while it is no secret that a supportive, sober environment helps recovery, you could say that college is the opposite of a supportive, sober environment: with Thirsty Thursdays, dorm parties, the beer pong table at the local hangout.

For years, the best option for students leaving treatment was to postpone college until they had gained long-term sobriety. Hazelden's Tribeca Twelve collegiate residence is ideal for young adults who want to succeed in school and in life but need the right kind of support to navigate the everyday challenges of staying sober in early recovery.

Know someone who could benefit from a supportive sober environment? Call 800-257-7810.



---
An evening of hope and celebration to support Hazelden's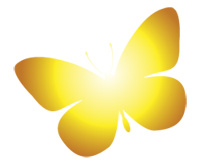 youth recovery initiatives

The second annual Dream On gala is Friday, September 14, at the Nicollet Island Pavilion in Minneapolis, Minn., and will honor Rev. Michael O'Connell for his extraordinary work on behalf of youths facing addiction. The live auction features exciting and unique opportunities, including two guest spots accompanying Andrew Zimmern on a taping of Bizarre Foods. Laurie Dhue and William C. Moyers will emcee the night.

---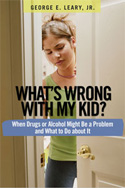 What's Wrong with My Kid?

Determining whether your child is using drugs or alcohol, figuring out the extent of his or her use, and seeking treatment are all daunting tasks for parents. In this excerpt from What's Wrong with My Kid?, author George E. Leary, Jr. explains the disease model of addiction so parents can understand the nature of the problem with which they are dealing.

---
Community Workshops
Alumni Events
Professional Training and Events
Renewal Center Retreats
---