Women's Recovery Center Rededicated to Betty Ford
It was more than three decades ago that First Lady Betty Ford traveled to Hazelden to gather information for her plans for the Betty Ford Center, which opened in Rancho Mirage, California in 1982. It has been a special place of hope and healing ever since. Now, all these years later, Hazelden and the Betty Ford Center have come together as one.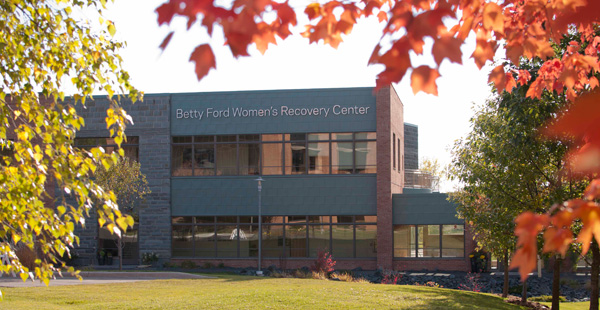 To honor Mrs. Ford's legacy, the Hazelden Betty Ford Foundation dedicated the Women's Recovery Center in Center City, MN in her name, in a special ceremony on October 10. It will now be known as the Betty Ford Women's Recovery Center. By adding Mrs. Ford's name to the women's treatment units in Center City, we are expanding her wonderful legacy and ensuring that it will help future generations of women find hope and healing in recovery.
Through her candor and openness about her own life, Mrs. Ford became a pivotal force in transforming our nation's collective consciousness about the treatment of alcoholism and addiction. Her own battle overcoming dependence on alcohol and painkillers taught her to embrace the pivotal role of fellowship and support at every phase of the recovery journey.
We will be forever grateful for Mrs. Ford's enduring passion for all people in recovery and her especially heartfelt devotion to women struggling with addiction.
The Voice, Fall 2014