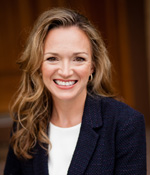 Angela Jerabek, MS, is a licensed K-12 teacher and middle school and high school counselor at St. Louis Park High School in Minneapolis, Minnesota. She is a nationally known speaker and educational innovator. Along with Building Assets, Reducing Risks, she has developed numerous educational programs and directed evaluation projects in schools across the United States. Her expertise and passion lie in high school reform, youth development, school safety, counseling adolescents and families, and data-driven decision making in schools.
Building Assets, Reducing Risks was created in 1998 to combat the problems of failing grades, substance use, truancy, and discipline referrals taking place at a Minneapolis-area high school Within one year of implementation, the course failure rate at that school decreased from 44 percent to 28 percent and has remained at 14 percent for the last fifteen years. Since 1998, Ms. Jerabek has been refining the model based on current educational research and recording similar outcomes in suburban, rural, and urban schools. Building Assets, Reducing Risks has undergone stringent evaluations including a randomized controlled trial, and the results have been shown to be highly statistically significant.
St. Louis Park High School in Minnesota Wins National ACT Award for College and Career Readiness
Evidence-based model called Building Assets, Reducing Risks, was implemented at the school and distributed by Hazelden Publishing. Learn more.
BUILDING ASSETS REDUCING RISKS
Hazelden Publishing's Newest Release Closes the Achievement Gap. Learn more.