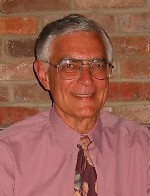 Dr. Jordan Paul is a fulfillment coach, psychotherapist, college professor, author, business consultant, and motivational speaker. Dr. Paul has co-authored four books, including the national best seller Do I Have to Give Up Me to Be Loved By You? In addition, he is a contributing author to Community Building: Renewing Spirit & Learning in Busyness'. Paul's latest book The Heart of the Matter: Achieving true personal power, illuminates new and practical ideas for bringing fulfillment into all areas of life.
Jordan Paul is a nationally known expert in conflict resolution and has created and taught workshops in conflict resolution since 1975.He was President of Effective Communities International, a consulting and training company. In Effective Communities International, Dr. Paul brought together a multi-talented group of highly skilled professionals to develop programs that taught the leadership skills necessary for building effective communities in business, education, religion, and family. The focus of ECI programs was on teaching leaders how to respond to differences with the behaviors that build trust. ECI worked with Community Leadership Programs in various cities throughout the United States, developing programs with Marin Interfaith Council, and Episcopal Churches in Northern California, and consulting with many businesses, including Xerox and 3M.
Dr. Paul is a very popular motivational speaker who has spoken to a wide range of organizations from the World Business Academy and the Million Dollar Round Table to professional associations, substance abuse clinics and hospitals, and a wide variety of spiritual and religious groups. Jordan has presented staff and professional trainings for many organizations including:
DuPont Corporation; California Association of Marriage and Family Counselors; National Association of Social Workers; and Catholic Marriage Encounter. He has appeared on numerous radio and television shows including Donahue, Oprah and Sonya Live as a guest expert, and on the ABC radio network as a talk show host.