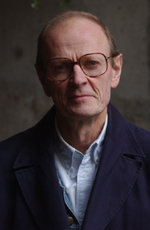 For more than thirty-five years, Dr. Dan Olweus, research professor of psychology, affiliated with the Research Center for Health promotion (HEMIL) at the University of Bergen in Norway, has been involved in research and intervention work in the area of bullying problems among schoolchildren and youth. In 1970, he started a large-scale project that is now generally regarded as the first scientific study of bullying problems in the world, published as a book in Scandinavia in 1973 and in 1978 in the United States under the title Aggression in the Schools: Bullies and Whipping Boys.
In the 1980s, Dr. Olweus conducted the first systematic intervention study against bullying in the world, which documented a number of quite positive effects of what is now the Olweus Bullying Prevention Program (OBPP). He was also the first to study the problem of bullying of students by teachers. Since 2001, he has been the leader of a government-initiated national initiative implementing OBPP on a large-scale basis in Norwegian elementary and junior high schools.
Dr. Olweus is generally recognized as a pioneer and founding father of research on bullying problems and as a world-leading expert in this area both by the research community and by society at large. His book Bullying at School: What We Know and What We Can Do has been translated into fifteen different languages. Dr. Olweus has received a number of awards and recognitions for his research and intervention work, including the "Distinguished Contributions to Public Policy for Children" award by the Society for Research in Child Development (SRCD). He has been a fellow at the Center for Advanced Study in the Behavioral Sciences (CASBS) in Stanford, California.