Build a foundation for understanding, preventing, recognizing, assessing, treating, and healing from specific substance use disorders.
What You Need to Know
is a straightforward series that provides in-depth information on addictive substances. This program is ideal for educating patients and their families, school faculty and staff, behavioral and mental health professionals, and more.
Volumes can be implemented alone, combined with subsequent volumes, and to compliment other programs and curricula.
PROGRAM OVERVIEWS
Each volume includes a DVD, flash drive containing reproducible handouts, and a facilitator guide with background information, preparation instructions, and discussion questions. These materials help create a dynamic learning experience for one-on-one or group sessions.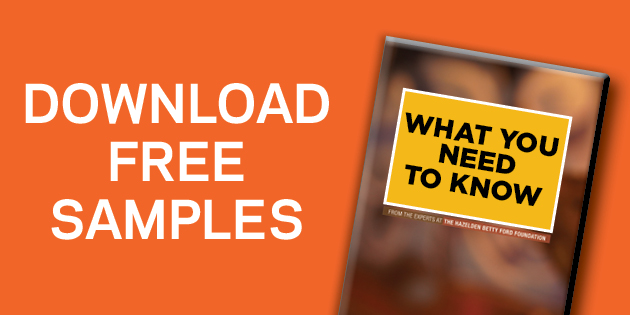 *Offer not valid with any other discounts or offers. Pricing not available for wholesalers or retailers.