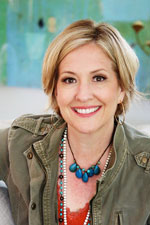 Brené Brown, Ph.D., L.M.S.W., is a research professor at the University of Houston where she holds the Huffington Foundation – Brené Brown Endowed Chair at The Graduate College of Social Work.
She has spent the past two decades studying courage, vulnerability, shame, and empathy and is the author of four #1 New York Times bestsellers: The Gifts of Imperfection, Daring Greatly, I Thought It Was Just Me But It Isn't, Rising Strong, and Braving the Wilderness. Her newest book, Dare to Lead: Brave Work. Tough Conversations. Whole Hearts., is now available.
Brené's TED talk – The Power of Vulnerability – is one of the top five most viewed TED talks in the world with over 35 million views.
Brené lives in Houston, Texas with her husband, Steve, and their children, Ellen and Charlie.
Brown is the author of
I Thought It Was Just Me (But it isn't): Telling the Truth About Perfectionism, Inadequacy, and Power, Brown's best-selling book that shines a long-overdue light on an important truth: Our vulnerabilities are not weaknesses; they are powerful reminders to keep our hearts and minds open to the reality that we're all in this together.
New York Times Best-Seller!
The Gifts of Imperfection: Let Go of Who You Think You're Supposed to Be and Embrace Who You Are, an interactive guide that--through stories, meditations, and creative activities--helps us embrace our flaws and live an authentic life.