Your young people deserve the opportunity to be their best selves. They deserve the chance to just be young—in their healthiest form. So how do you accomplish this goal through prevention and early intervention? And what exactly is your role—as parent, family, caregiver or community member?

At Hazelden Betty Ford, we know impacting the adults who impact today's youth is the greatest way to achieve our mission of empowering recovery and well-being for all. One way to increase that impact is by engaging in these opportunities and—in turn—educating those in your community. Here's how we help you do just that:
Share how everyone in a community can be a part of prevention
Teach communication skill-building strategies and techniques
Create awareness of risk/protective factors
Educate on age-appropriate prevention and early intervention methods
Deliver critical insights on current youth trends
PARENT, FAMILY, AND COMMUNITY MEMBERS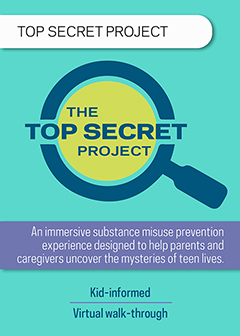 Top Secret Project
This immersive substance misuse prevention experience is designed to help you uncover some of the more elusive mysteries of teen lives. During the 90-minute program, a Hazelden Betty Ford prevention specialist guides parents and caregivers through a virtual teen bedroom.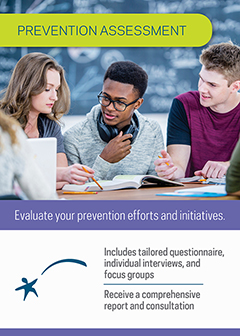 Prevention Assessment
Our custom, qualitative instrument evaluates your school or community's prevention efforts and initiatives. The process involves your whole-school community, including school leadership and administration, faculty, staff, coaches, parents/guardians and students.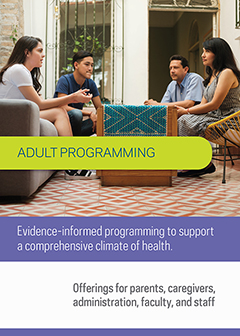 Adult Prevention Programming
Our Adult Programming is tailored to your community's needs. Whether for parents and caregivers or for administration, faculty and staff, our goal with this research-backed and evidence informed programming is to help you achieve the mission of support and recovery for all.
Our experts are ready to listen, learn and work in partnership with you. Let's talk. Call now 1-800-328-9000.